Wal-Mart and the Death of Downtown Term Paper
Wal-Mart and the Death of Downtown
In all cities and towns all over both the United States and Canada something is dying, or perhaps already dead and that something is downtown and cultural heritage being replaced by something generic and that comes in a big box – that something is 'Wal-Mart'. While Wal-Mart has brought lower prices to these communities, Wal-Mart has also brought decay, decline, and crime. These lower prices have come with a high price tag to communities and society as this work in writing intends to show.
DOWNTOWN DEATH DELAYED by DESIGN
Guelph is located in Canada and in the middle of the 1990s Guelph's downtown was up against some tough market pressures "typical of small city cores across North-America." (Bennett, 2003) the "Guelph Community Survey" Final Report was published July 18, 2006 reporting a study conducted by two specialized public consultation exercises focused on gauging the opinions and preferences of the City of Guelph concerning growth management and related issues. The City of Guelph stated the following objectives in the growth management plan strategies for the city:
1) to manage its growth in a balanced, sustainable manner;
2) to strengthen its economic base;
3) to support its natural, cultural and architectural heritage;
4) to enhance community wellness;
5) to be strong environmental stewards; and 6) to have exemplary management practices. (Guelph Community Survey, 2006)
It is related in the work of Bennett (2003) entitled: "Big Box Battle: Guelph's Citizens Favour Community Values and Smaller Development, but They Are Up Against Powerful Forces" that: "The Eaton store that had anchored the downtown mall had closed and the remaining stores were struggling as consumers took their business to the much larger regional mall in the south end and to the big box stores outside the city." Additionally worsening matters for downtown Guelph, a developer from out-of-town filed an application to construct the "huge big box shopping centre anchored by a Wal-Mart on industrial land at the north end of Guelph." (Bennett, 2003) Just a couple of months afterward an application was filed by another however, smaller developer to build a much similar structure "this time anchored by a Zellers store, in the south end of the city." (Bennett, 2003) Simultaneously, land had been zoned for an enormous shopping center in the west end of Guelph "where 20,000 residents had no neighborhood shopping – but no stores had been built." (Bennett, 2003) Bennett relates that the new proposals "not only represented a death knell for the ailing downtown, they were contrary to the city's official plan, which clearly embraced what have now become known as smart growth principles." (Bennett, 2003) the City of Guelph had sensed that this issue was one of great urgency and immediately developed a "comprehensive consultation process that included a series of public meetings and workshops. Each meeting attracted large numbers of citizens." (Bennett, 2003) the majority of these individuals were in oppositions to both of the applications for 'big box' construction projects and local activists are stated to have adopted the slogan: "What kind of community do we want anyway?" And began a mobilization process of the citizens in Guelph through "…posters and postcard campaigns." (Bennett, 2003) When the proposals were presented to the city council of Guelph in June 1997 "both applications were turned down." (Bennett, 2003) the following day the newspaper headline read: "Power to the People!" demonstrating that the council of Guelph "had made a decision that supported its official plan and reflected the views of its constituents." (Bennett, 2003)
II. POWER of the PEOPLE
The people or citizens of Guelph absolutely stood firm and therefore the council, newspaper, and decisions of the city council held to the plan however the developers, intent on raping and pillaging the city of Guelph with their 'big-box' buildings "lodged appeals with the Ontario Municipals Board. Proposals, which incidentally, remain in front of the board to this day "although in the meantimes, revised approvals were approved and then rejected by subsequent municipals councils." (Bennett, 2003) Bennett (2003) states that the Ontario Municipal Board in Canada is unique "although similar administrative exist in Vermont and Oregon to hear appeals of local land-use decisions. In principle, administrative tribunals are more accessible to the public than courts of law, which are the primary avenue of appeal in most jurisdictions. Courts will consider whether a decision is in conformity with the law, or whether the local government or agency acted in an arbitrary or capricious manner. Most courts will not question the correctness of a decision by a local government or agency, and will only hear arguments from the party that initiated the actions and from the defendant, often the local government." (Bennett, 2003) a wider range of interests may be represented among administrative tribunals and some will grant a limited amount of funding by an intervener to non-profit groups enabling their participation. Council planning decisions may be appealed by any individual to the Ontario Municipal Board however, making the assumption that the reasons for the appeal are not that, which would be considered frivolous in nature. (Bennett, 2003; paraphrased) the problem in most appeals is the ability to pay the attorneys and experts that enable a case to win and generally appeals are only filed by developers because they are able to afford the necessary costs associated with an appeal and consider it a business expense.
Bennett reports that the Residents for Sustainable Development in Guelph, a citizens group that had been formed to carry on the big box fight at the Municipal Board held major fundraising efforts and was able to pay Bennett "only a modest daily stipend to attend the hearings, offsetting the time" that he was required to be away from paid work during each day. Bennett stats that the resident's group "holds 'party status' at the hearing, which means even while Bennett is an attorney, he may not bring his own witnesses, cross-examine the other parties' witnesses, or introduce motions and make arguments." (Bennett, 2003) While Guelph has not won against these developers, it has at least, held the construction of the big boxes at bay during the many years of pre-hearings, motions, delays and "posturing at the Ontario Municipal Board…" (Bennett, 2003) the downtown of Guelph is undergoing revitalization with over 1,000 citizens having completed a 18-moth consultation as "part of SmartGueph, a community-based initiative to define a set of community values and priorities for smarter development." (Bennett, 2003)
III. VERMONT vs. BIG BOX CONSTRUCTION
Bennett (2003) reports that in Vermont "growth management legislation" has empowered the Environmental Board to consider the "full range of impacts of new developments and to rigorously weight their costs and benefits. The legislation, known as Act 250, specifically required projects to be evaluated in terms of the 'costs of scattered development'…including costs associated with extension of public infrastructure to new developments and impacts on existing community services including schools and stores and as well "incorporates less tangible costs such as increased air pollution and loss of agricultural land and heritage qualities." (Bennett, 2003) These criteria were utilized by the citizens of St. Albans, Vermont in appealing a permit for development in 1993 issued to Wal-Mart for construction of a store on agricultural land "located three kilometers out of town near a highway interchange." (Bennett, 2003) Just as in Guelph, the downtown core of St. Albans and the community's quality of life were in jeopardy by the big box development proposal. The Vermont Environmental Board agreed with St. Albans finding that the public cost associated with construction of the store "would greatly outweigh the public benefit, a decision confirmed by a ruling of the U.S. Supreme Court in 1997. " (Bennett, 2003) Resulting from this decision and the actions of St. Albans citizens there is an increase of citizens initiating the judicial review of land-use decisions and lobbying to change development regulations." (Bennett, 2003)
IV. MEXICO'S MALINGERING BIG BOX
The work entitled: "Guanajuato: The Death of Heritage" states: "Gentrification is the 'procedure of reclamation and rebuilding accompanying the influx of middle-class or affluent people into deteriorating countries that often displaces earlier, usually poorer, occupiers." (Webster's Dictionary; as cited in Guanajuato: The Death of Heritage, 2007) Gentrification is stated to be occurring due to the construction of a Mexican version of Wal-Mart known as 'Superintendent Wal-Mart'. This article states that "Just as in the U.S. where the reaching of these superstores has all but ruined small downtown U.S., these stores in Mexico are causing the same problem." (Ibid) This work goes on to relate the fact that of how the cultural heritage has been effectively stripped from these towns as the writer recalls earlier days when they would walk along sidewalks, gazing at window displays in stores and make their way to the drugstore to drink a soda, commune with neighbors and townspeople and bond together on camaraderie encouraging one another and deriving strength from others in the community. It is very eloquently related in this article that: "Downtown Guanajuato, or El Centro, is not so much about a topographic point to go but a topographic point to happen into friends, to decompress, to recharge. Shopping in small, Mom — and Pop stores here is more an activity to pasture for you daily staff of life. These are spots to pasture psyches, for society, for support." (Ibid)
V. LONDERVILLE – a SYNTHESIS of the RESEARCH
The work of Jane Londerville entitled: "Retail Services in Rural Towns: Measuring the Impact of Changes in Retail Environment" relates the fact that retail structure is undergoing rapid change in "both urban and rural settings." (2000) the big box store format has a strategy of construction on land that is cheaper and orders larger quantities of products while employing fewer workers in order to "make greater margins on their sales." (Londerville, 2000) the work of Stone (1995) is related in the work of Londerville. Stone (1995) measured the impact of several categories of retail sales in communities in Iowa that have had a Wal-Mart constructed as compared to those who have not. This study was continually updated each year between 1988 and 1993. Stone uses a calculation he refers to as a 'pull-factor' similar to a location quotient however, "based on retail sales rather than employment." (Londerville, 2000) Stone's study focuses on towns with populations between 5,000 and 30,000 and makes the following conclusions:
1) the year after Wal-Mart opens, towns experience an overall increase in their pull factor, but this levels off somewhat over time as the novelty of the Wal-Mart declines and as more Wal-Marts or their competitors open within the market area. Surprisingly, 25% of the Wal-Mart towns experience a drop in their pull factor after 2-3 years from what it was before the Wal-Mart opened. In the Wal-Mart towns, stores operating in categories that compete with Wal-Mart suffered declines in their pull factors. Retailers offering products or services complementary to Wal-Mart's experienced an increase in their pull factor. Presumably shoppers come to Wal-Mart and stay in town to eat or buy gas;
2) for the towns with no Wal-Mart, the pull factor declined for all categories except food stores. The decline for these communities is greater now than it was when Stone began his study, possibly as a result in the increase in the density of Wal-Mart stores and other big box retailers in the area; and 3) When he measures pull factors after five years, sales in small towns (under 5,000 population) that are within 20 miles of a Wal-Mart store, experienced sales declines of 25.4% versus 17.6% for those further away." (Londerville, 2000)the work of Dahms (1985) examines how the "functions of various Ontario municipalities have changed since the turn of the century…" debunking common myths surrounding rural employment. Dahms provides a description for what he refers to as "specialized towns" and indicates that specialization is strategic survival for these towns, whether this strategy be "conscious or evolutionary." (Londerville, 2000)
Dahms notes that shoppers in these small towns have a 'Saturday routine' (Londerville, 2000) This routine is stated to involve the visiting of "a number of stores in a particular sequence, perhaps with a stop for coffee or a meal part way through. These routines are part of daily life and the quality of the interaction with salespersons affects the shopper's assessment of satisfaction with the transactions…" And this speaks again toward the theme of cultural heritage within a town or community and the quality of life in that town. Specifically on this particular point Londerville states: "The retail sector in a community provides an important component of the informal social structure of the community; it allows residents to interact in an unplanned way and to discuss issues facing the town." (2000)
VI. SUMMIT REPORT – WATERLOO-GUELPH
In a report of a summit concerning economic development in Guelph and Waterloo it was stated by Gerry Thompson that a great need for "more efficient municipal governance" existed who noted "that the two tiers of local government can be too cumbersome a way to promote and support innovation." (2002) it is stated that "clusters must be fostered and marketed by all stakeholders…and the response to population growth must be innovative urban design, not sprawl." (Innovation in Canada, 2002) Furthermore, required is a "less complex arrangement…in federal and provincial funding of municipal infrastructure in support of a more innovative regional economy…" (Innovation in Canada, 2002) Additionally there is a requirement for "more municipal autonomy within the new Ontario Municipal Act." (Innovation in Canada, 2002)
SUMMARY and CONCLUSION
In order that communities and towns combat these phenomenon of death in downtown it is necessary that planning for sustainable economic development strategy be focused upon and that commitment from all sectors of the community be gained in standing with the city council and sometimes postured against the city council in keeping these agreements concerning economic construction and development patterns in the community the city Guelph is has clearly demonstrated the effectiveness of this cohesion and commitment. Furthermore the call of Thompson for more autonomy in the municipal governance of town is a key component in the successful economic development strategy that combats death of the downtown.
Bibliography
Bennett, Ben (2003) Big Box Battle: Guelph's Citizens Favour Community Values and Smaller Developments, but They are Up Against Powerful Forces. Alternatives Journal. 22 Jun 2003. Online available at http://goliath.ecnext.com/coms2/summary_0199-3139860_ITM
Guanajuato: The Death of Heritage (2007) Journal a Day: Travel 28 July 2007. Online available at http://www.journal-a-day.com/Travel/392019-guanajuato-the-death-of-heritage.html.
Londerville, Jane (2000) Retail Services in Rural Towns: Measuring the Impact of Changes in the Retail Environment. The Cutting Edge 2000. Consumer Studies – University of Guelph. Ontario Canada. Online available at http://www.rics.org/NR/rdonlyres/4B293EFC-AE4C-41DE-96E1-ADB63ACD19C9/0/retail_services_in_rural_towns_20000101.pdf
Guelph Community Survey (2006) Final Report 18 July 2006. Online available at http://guelph.ca/uploads/Council_and_Committees/Growth-Management/Guelph-Community-Survey-Final-Report.pdf
Summit-Report – Waterloo-Guelph (2002) Innovation in Canada. Government of Canada. Online available at http://www.strategieinnovation.gc.ca/gol/innovation/site.nsf/en/in04187.html
Wal-Mart and the Death of Downtown
---
Are you busy and do not have time to handle your assignment? Are you scared that your paper will not make the grade? Do you have responsibilities that may hinder you from turning in your assignment on time? Are you tired and can barely handle your assignment? Are your grades inconsistent?
Whichever your reason is, it is valid! You can get professional academic help from our service at affordable rates. We have a team of professional academic writers who can handle all your assignments.
Plagiarism free papers
Timely delivery
Any deadline
Skilled, Experienced Native English Writers
Subject-relevant academic writer
Adherence to paper instructions
Ability to tackle bulk assignments
Reasonable prices
24/7 Customer Support
Get superb grades consistently
Online Academic Help With Different Subjects
Literature
Students barely have time to read. We got you! Have your literature essay or book review written without having the hassle of reading the book. You can get your literature paper custom-written for you by our literature specialists.
Finance
Do you struggle with finance? No need to torture yourself if finance is not your cup of tea. You can order your finance paper from our academic writing service and get 100% original work from competent finance experts.
Computer science
Computer science is a tough subject. Fortunately, our computer science experts are up to the match. No need to stress and have sleepless nights. Our academic writers will tackle all your computer science assignments and deliver them on time. Let us handle all your python, java, ruby, JavaScript, php , C+ assignments!
Psychology
While psychology may be an interesting subject, you may lack sufficient time to handle your assignments. Don't despair; by using our academic writing service, you can be assured of perfect grades. Moreover, your grades will be consistent.
Engineering
Engineering is quite a demanding subject. Students face a lot of pressure and barely have enough time to do what they love to do. Our academic writing service got you covered! Our engineering specialists follow the paper instructions and ensure timely delivery of the paper.
Nursing
In the nursing course, you may have difficulties with literature reviews, annotated bibliographies, critical essays, and other assignments. Our nursing assignment writers will offer you professional nursing paper help at low prices.
Sociology
Truth be told, sociology papers can be quite exhausting. Our academic writing service relieves you of fatigue, pressure, and stress. You can relax and have peace of mind as our academic writers handle your sociology assignment.
Business
We take pride in having some of the best business writers in the industry. Our business writers have a lot of experience in the field. They are reliable, and you can be assured of a high-grade paper. They are able to handle business papers of any subject, length, deadline, and difficulty!
Statistics
We boast of having some of the most experienced statistics experts in the industry. Our statistics experts have diverse skills, expertise, and knowledge to handle any kind of assignment. They have access to all kinds of software to get your assignment done.
Law
Writing a law essay may prove to be an insurmountable obstacle, especially when you need to know the peculiarities of the legislative framework. Take advantage of our top-notch law specialists and get superb grades and 100% satisfaction.
What discipline/subjects do you deal in?
We have highlighted some of the most popular subjects we handle above. Those are just a tip of the iceberg. We deal in all academic disciplines since our writers are as diverse. They have been drawn from across all disciplines, and orders are assigned to those writers believed to be the best in the field. In a nutshell, there is no task we cannot handle; all you need to do is place your order with us. As long as your instructions are clear, just trust we shall deliver irrespective of the discipline.
Are your writers competent enough to handle my paper?
Our essay writers are graduates with bachelor's, masters, Ph.D., and doctorate degrees in various subjects. The minimum requirement to be an essay writer with our essay writing service is to have a college degree. All our academic writers have a minimum of two years of academic writing. We have a stringent recruitment process to ensure that we get only the most competent essay writers in the industry. We also ensure that the writers are handsomely compensated for their value. The majority of our writers are native English speakers. As such, the fluency of language and grammar is impeccable.
What if I don't like the paper?
There is a very low likelihood that you won't like the paper.
Reasons being:
When assigning your order, we match the paper's discipline with the writer's field/specialization. Since all our writers are graduates, we match the paper's subject with the field the writer studied. For instance, if it's a nursing paper, only a nursing graduate and writer will handle it. Furthermore, all our writers have academic writing experience and top-notch research skills.
We have a quality assurance that reviews the paper before it gets to you. As such, we ensure that you get a paper that meets the required standard and will most definitely make the grade.
In the event that you don't like your paper:
The writer will revise the paper up to your pleasing. You have unlimited revisions. You simply need to highlight what specifically you don't like about the paper, and the writer will make the amendments. The paper will be revised until you are satisfied. Revisions are free of charge
We will have a different writer write the paper from scratch.
Last resort, if the above does not work, we will refund your money.
Will the professor find out I didn't write the paper myself?
Not at all. All papers are written from scratch. There is no way your tutor or instructor will realize that you did not write the paper yourself. In fact, we recommend using our assignment help services for consistent results.
What if the paper is plagiarized?
We check all papers for plagiarism before we submit them. We use powerful plagiarism checking software such as SafeAssign, LopesWrite, and Turnitin. We also upload the plagiarism report so that you can review it. We understand that plagiarism is academic suicide. We would not take the risk of submitting plagiarized work and jeopardize your academic journey. Furthermore, we do not sell or use prewritten papers, and each paper is written from scratch.
When will I get my paper?
You determine when you get the paper by setting the deadline when placing the order. All papers are delivered within the deadline. We are well aware that we operate in a time-sensitive industry. As such, we have laid out strategies to ensure that the client receives the paper on time and they never miss the deadline. We understand that papers that are submitted late have some points deducted. We do not want you to miss any points due to late submission. We work on beating deadlines by huge margins in order to ensure that you have ample time to review the paper before you submit it.
Will anyone find out that I used your services?
We have a privacy and confidentiality policy that guides our work. We NEVER share any customer information with third parties. Noone will ever know that you used our assignment help services. It's only between you and us. We are bound by our policies to protect the customer's identity and information. All your information, such as your names, phone number, email, order information, and so on, are protected. We have robust security systems that ensure that your data is protected. Hacking our systems is close to impossible, and it has never happened.
How our Assignment  Help Service Works
You fill all the paper instructions in the order form. Make sure you include all the helpful materials so that our academic writers can deliver the perfect paper. It will also help to eliminate unnecessary revisions.
2.      Pay for the order
Proceed to pay for the paper so that it can be assigned to one of our expert academic writers. The paper subject is matched with the writer's area of specialization.
3.      Track the progress
You communicate with the writer and know about the progress of the paper. The client can ask the writer for drafts of the paper. The client can upload extra material and include additional instructions from the lecturer. Receive a paper.
4.      Download the paper
The paper is sent to your email and uploaded to your personal account. You also get a plagiarism report attached to your paper.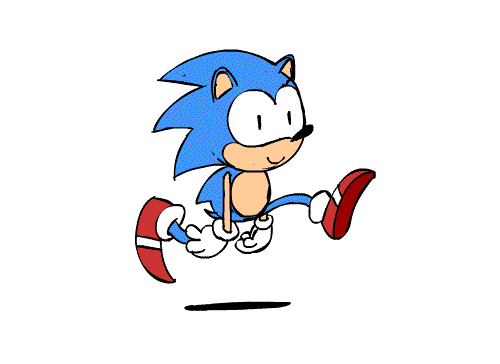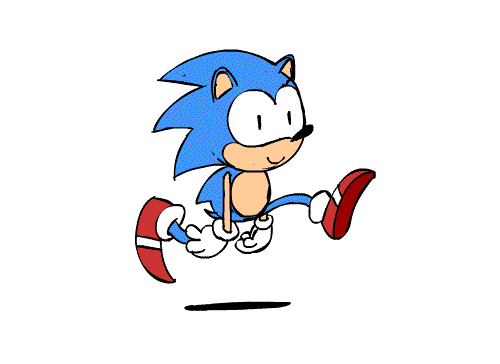 PLACE THIS ORDER OR A SIMILAR ORDER WITH US TODAY AND GET A PERFECT SCORE!!!
---