Thailand as a tourist destination assessment
popularity of foreign restaurant: consumer attitude and behavior toward foreign cuisines in Bangkok
Thailand as a tourist destination
Thailand has become a tourist destination hotspot for its scenic beauty, the humble nature of their people, and the relative value of foreign currencies relative to the baht. According to EIU ViewsWire (2003), "Growth in the tourism industry in recent years was the result of the depreciation of the baht against non-Asian currencies (which improved competitiveness relative to destinations outside the region), aggressive marketing campaigns and an increase in the number of airlines offering flights to Thailand." (EIU ViewsWire, 2003)
Additionally, according to EIU ViewsWire (2003), "Tourist arrivals rose by 5.8% to just over 10m in 2001, despote the global economic downturn and the September 11 terrorist attacks in the U.S., bringing in Bt 295bn (U.S. $6.6 bn) in revenue. Thailand benefited from its reputation as a safe and stable society and also its efforts to step up security for visitors." (EIU ViewsWire, 2003)
However, tourism did suffer due to the bird flu outbreak that afflicted the region in the early 2000s. According to EIU ViewsWire (2003), "In early 2003, however, the tourism sector suffered from a downturn in international arrivals owing to the regional outbreak of Severe Acute Respiratory Syndrome (SARS). Although Thailand had avoided the worst of the outbreak of SARS in terms of suspected cases and deaths, the threat of contracting SARS, in addition to the U.S.-led war in Iraq, resulted in a massive increase I travel cancellations in the second quarter of 2003. By late April, the decline in tourist arrivals had resulted in industry losses amounting to around Bt 30 nn-40 bn." (EIU ViewsWire, 2003)
According to Thailand (2003), "Thailand, a nation of more than 55 million people, is one of the developing world's most dynamic economies. A favorable economic climate in the 1980s propelled the Thai economy into achieving one of the highest growth rates in the world with an average annual gross domestic product (GDP) of 10% from 1986 to 1990." (Thailand, 2003)
In fact, much of the Thai economy is a function of the level of not only tourism in raw visits per year, but also in the number of purchases and the amount of those purchases that generate jobs and broaden the broad economy in Thailand. "Tourism plays an increasing and crucial role in the growth of the Thai economy as the country shifts from an agricultural base to a more industrialized and service-based economy. Tourism is Thailand's largest source of foreign-exchange earnings, with receipts accounting for about 5% of the country's GDP. A rapid growth of tourism in conjunction with strong international demand yielded high economic returns, stimulated the nation's economy, created jobs, encouraged investments, and raised the country's standard of living." (Thailand's tourism and hotel industry 1993)
Additionally, according to Thailand's tourism and hotel industry (1993), "Through strong marketing efforts by both the public and private sectors, the number of international visitors increased from 1.85 million in 1980 to 5.3 million in 1990, an average annual growth rate of 15%. Likewise, tourism receipts jumped by over 70% annually: from $12 billion in 1985 to $4.3 billion in 1990." (Thailand's tourism and hotel industry, 1993)
Overview of the Restaurant Industry
According to the PR Newswire (2011) "The countdown is on, once again, for Thailand's grandest food extravaganza of the year, the THAIFEX — World of food ASIA 2011. The event aims to further underscore Thailand's capabilities as a major food-manufacturing and food-exporting hub of the region, and the world. This year's event is set to feature over 1,200 leading food-related companies, occupying 2,600 booths, and is poised to welcome an influx of international visitors from around the world." (PR Newswire, 2011)
As Thailand restaurants also rely on the distribution of frozen foods, the ability to deliver these goods to market becomes increasingly critical. "According to Salin, Nayaga (2003), "Costly inter-island fright is the major challenge for distributing frozen foods in the Philippines. In Thailand, substantial distances must be crossed between the capital and secondary cities. Because of high gasoline costs, the expense of trucking distribution to secondary cities is significant." (Salin, Nayaga, 2003)
The major restaurant chains, such as Yum, do not plan on slowing down restaurant growth in Thailand. According to Pitsinee (2008), "Despite the economic downturn in its home country, the U.S. restaurant chain Yum Restaurants will continue to invest heavily in Thailand with a planned budget of 1.7 billion baht next year, more than double this year's total, to expand its Pizza Hut and KFC restaurants." (Pitsinee, 2008)
Additionally, according to Pitsinee (2008), "Mr. Sran said new KFC openings next year would double to 100, bringing total outlets in shophouses and seeking new business opportunities upcountry, reducing reliance on leasing space in retail outlets and shopping malls. Mr. Sran said there was a huge opportunity for both KFC and Pizza Hut. The company has identified 600 to 700 districts as candidates to grow by 15% to over one billion baht this year and by 20% next year, mainly from gains at existing outlets." (Pitsinee, 2008)
Restaurant Industry Trend
Growth of the Thai restaurant and foreign restaurant in Thailand
According to Martin (1996), "Another striking measure of the region's appetite for American fare can be seen in the growth of Pizza Hut in Thailand. When an American named William Heinecke, who grew up in Thailand, proposed opening the country's first Pizza Hut in the Thai capital, Bangkok, in 1982, prospective investors and the franchisor itself expressed skepticism, citing Asians' well-known aversion to cheese." (Martin, 1996)
Additionally, Martin states the following, "Thailand is not so dissimilar" from the crowding taking place in markets like Singapore and Jakarta. "Everybody thinks fast food is fast money," he says, confident that his own 16-year head start in the Bangkok market will help his company maintain a momentum that has yielded 35-percent annual earnings growth." (Martin, 1996)
Thailand Food Industry SWOT (Business Monitor, 2010)
Strengths
The domestic food-processing industry is expanding rapidly, with Thailand the largest food exporter in South East Asia
Government policies actively support the development of value-added production and domestically produced goods
The country benefits from high tourism levels, which fuel sales of processed foods especially
Sustained economic growth and steady urbanization has fuelled demand for higher value processed food products
Weaknesses
The Thai food processing sector remains fairly fragmented, dominated by a large number of small companies and cottage industries, which hinders output potential, due to inefficiency and overlap of resource usage
The Thai agricultural industry suffers from some structural short-comings that restrict its potential, particularly on the export market
Food consumption remains low in global terms, inhibiting premiumisation of industries which is usually a sure-fire path to growth
The woes of the trade-dependent Thai economy have adversely affected consumer confidence and demand for non-essential food and drink products
Opportunities
There is strong interest in added-value products among middle — and upper-income groups, particularly products that address current trends, such as health consciousness, hygiene and a preference for local flavourings
Thailand's location makes it an attractive investment choice for companies seeking a regional hub but deterred by the high costs of traditional hub markets such as Hong Kong and Singapore
Increased concern over standards in China could see a shift in investment in food processing facilities to Thailand in coming years where food security and safety standards are higher
Threats
Further outbreaks of avian flu will harm the country's poultry export sector
Climate change also jeopardies its all-important fisheries industry
Rising input costs could restrict investment in both primary and secondary food production, with costs difficult to pass on to consumers in this price sensitive environment
Volatile prices for many of Thailand's key export commodities (rice, rubber and sugar) is likely to damage the livelihoods of many farmers, and force the government to continue to offer burdensome subsidies
Weakening consumer spending and consumption levels may pose a threat to the country's export sector
Source: Business Monitor (Q1, 2010)
The Notion of Eating Out
The notion of eating out in Thailand is synonymous with luxury. "According to Sheridan (1997), "To attract wider audiences, ethnic — themed restaurants will become more gentrified or Western yet still retain elements of foreign flair. A prototype of that "tour-bus" trip is the recently opened E&O Trading Company in San Francisco, a combination microbrewery and Asian bistro. It's been described as "approachable ethnic," a mix of the theatrical, exotic and familiar. Consulting chef Joyce Goldstein, formerly the owner of Square One, San Francisco, created a menu that spans a number of Asian and south Asian countries, including Thailand." (Sheridan, 1997)
According to Cooke (1999), "Yet it seems the British are happy to put up with all the inconvenience for a spot of tropical sun. Last year the UK surpassed Germany as Thailand's biggest source of European tourists. The Tourism Authority of Thailand says there were more than 400,000 British visitors last year, an increase of 38 per cent over 1997. While Phuket, in the south of the country, is the single most popular tourist destination, more than 75 per cent of the total 7.8m visitors to Thailand last year — up 7.3 per cent on 1997 — passed through Bangkok." (Cooke, 1999)
Additionally, according to Cooke (1999), "One of the pleasures of Bangkok is eating. While there are Thai restaurants on virtually every street corner, the capital also has a wealth of other cuisines on offer. A number of the more unusual establishments are tucked away near the leading hotels by the river. Prachak, on the New Road between The Oriental and Shandri-La, is a modest-looking restaurant specializing in Teochiu cuisine. The Teochiu, originally from around Swatow in southern China, are the dominant Chinese group in Thailand. The pig's trotters at the Prachak are said to be among the best in the country. For the brave, duck liver and pig's intestines are other specialties on offer." (Cooke, 1999)
According to Lander (2001), "The joy of street food in India, Thailand or Vietnam is that you pick your stall and the chef-proprietor cooks for you individually. At Masala Zone, these attractions are dispensed with. There is a menu. A great deal of what I ordered had been pre-cooked so it could be served quickly but had, as a result, lost its freshness and flavor; no serving plates are provided so it is impossible to taste anyone else's food without dipping into their bowls." (Lander, 2001)
The underlying reason as to why people have been eating out more extensively is the relative increase in wealth of the underlying Thai population as well as the increase in visitation from wealthy tourists that decide to frequent the shopping and tourism destinations and engage the restaurants as well.
According to Guerrera, Kazmin, Mackay, Rahman, Ward (2003), "From China to South Korea and from Thailand to Indonesia, the western stereotype of the thrifty Asian is becoming outdated. "These days, who wants to save?" asks a young bank clerk, hurrying between jewelry shops during her lunch break at the MBK shopping mall in Bangkok, capital of Thailand, a country in the throes of a consumer boom. "Interest rates are lousy, credit is cheap and the economy is stable. Tales of elderly villagers purchasing luxury cars with buckets of cash hardly seem signs of a healthy consumer economy. But behind such out-of-control spending is a story of more sustainable consumption. Expenditure on luxuries has indeed grown: spending on eating out and hotel occupancy has doubled in the past 10 years across the Asia-Pacific region. But such spending is still dwarfed by the amount of money that Asian consumers put into sectors sucha s housing, education and basic needs." (Guerrera, Kazmin, Mackay, Rahman, Ward, (2003)
However, the recent economic downturn has curbed the rather booming economy in Thailand. According to Wiggins (2008), "More than half the 26,000 people surveyed in 52 countries between late September and early October by research group Nielsen believe their countries will be in recession in 12 months' time. But with consumer confidence falling in 43 of the countries surveyed by Nielsen compared with last year (the Philippines, Brazil and Thailand are among the few countries where confidence has risen), people are changing the way they live their lives." (Wiggins, 2008)
Principle of consumer behavior
Consumer behavior is the methodology that governs how a shopper is able to render personal decisions regarding consumption habits. Even today, much of what is understood about consumer behavior seemingly does remain a mystery. According to Siddiqui (2011), "With the growth in world's markets and adoption of sophisticated marketing techniques, the customers have more choices for where they get their products and services. This implies more challenges to marketers who now need more information about their customers their behaviors. In this competitive world conceptualization for customer satisfaction, customer loyalty and customer switching gained paramount importance." (Siddiqui, 2011)
Additionally, according to Siddiqui (2011), "Much has been written for customer loyalty, satisfaction and switching but the literature on relevant individual differences is very thin. Some of the previous research attempts to provide gender differences in consumer behavior like women are more involved in Christmas shopping as compared to men (Fisher & Arnold, 1990); the business cards of male designers were found to be standardized size and printed on white card significantly more than the female designers were round to be standardized size and printed on white card significantly more than the female designers (Moss & Colman, 1999); advertising, packaging and consumer choice has strong sex effects (Schmitt, Lecterc & Dube-Rioux, 1988); gender plays a pivotal role in online banking (Karjaluoto, Mattila and Pento, 2002); while evaluating the service encounters gender differs and consistently describes men as goal oriented and women as socially oriented, (Iacobucci, and Ostrom, 1993); but these researches and other researches attempted to provide the predictive power of demographic variables more specifically gender to predict consumer behavior, but unable to explain the individual variables more specifically gender to predict consumer behavior, but unable to explain the individual variables more specifically gender to predict consumer behavior, but unable to explain the individual differences in different consumer behavior imperatives namely customer satisfaction, switching, and loyalty differences in different consumer behavior imperatives namely customer satisfaction, switching, and loyalty." (Siddiqui, 2011)
Religion as a function of constraint as parameters which limit the scope of decision making to a discernable framework that is a philosophical and spiritual limit to what one may decide to purchase. According to Parameshwaran, Srivastava (2010), "Consumer behavior as a distinct area of study in marketing was born in mid sixties with the development of buyer behavioral models. Howards and Sheth (1999) and engel et al. (1993) for the first time acknowledged the various influences on consumer buying process. Religion that formed a part of the environment does influence the buying process. Hirschman (1982) points out that it is possible religion has been seeing as taboo topic among consumers. One of the earliest reports that found a relationship between buyer behavior and religion was a study on stove location (Thomson and Raine 1976). This study claims religions affiliation was useful basis for market segmentation in furniture sales. However, researcher did not find the religious classification to be significant." (Parameshwaran, Srivastava, 2010)
Walker (2003) sees consumer choice as a function of government involvement in its inherent mission to facilitate a more equal quality of life. According to Walker (2003), "The Government must abandon its guiding principle of consumer choice in favor of a state investment focused on services that can generate a better quality of life." (Walker, 2003)
According to Deutsch (2007), "From a rational choice perspective, consumers are expected to obtain energy-related services at least cost because cost minimization is necessary for utility maximization. When costs accrue at different points in time — as in the case of operating cost of durable goods — cost minimization conceptually involves intertemporal allocation. At a practical level, the typical approach to calculating least cost is the life-cycle cost approach (Sanstad and Howarth 1994, 812; McMahon, McNeil et al. 2005, 158)." (Deutsch, 2007)
Additionally, according to Deutsch (2007), "Representatives of a broader behavioral perspective acknowledge the limits to intendedly rational behavior and rather work within a framework of "bounded rationality" (Simon 1957, 198). Moverover, they may not approach human actions as being driven by a single type of optimizing behavior. Instead, they may stress the existence of different heuristics for problem solving — simple rules for searching, stopping and decision-making (Simon 1955; Payne, Bettman et al. 1993; Gigerenzer and Selten 2001).
Consumer attitude towards foreign restaurant
According to Keillor (1996), "While no significant differences between the two groups exist, an examination of mean scores also shows that both groups agree that fast food is more of a convenience than a treat, that fast food restaurants are too impersonal, and that Hong Kong citizens prefer traditional food over foreign food." (Keillor, 1996)
According to Kawahara (1994), "In Hong Kong, which is an international city, many local retailers have expanded abroad, and many retailers operating in the territory come from Europe, North America, japan, and other East Asian countries. Japanese retailers, in particular, have been very successful in Hong Kong, and Japanese supermarkets are a very important element of food retailing in the territory." (Kawahara, 1994)
According to Fukue (2008), "In Hong Kong, Japanese food has for years been popular as a status symbol for the wealthy middle class, thanks to its reputation for high quality and safety. The export drive has made Hong Kong the No. 1 importer of Japanese food in the world, and some of Japan's farmers have started regarding the region as a gateway to tapping the much bigger market of mainland China in the future." (Fukue, 2008)
Additionally, according to Fukue (2008), "Joe Tang, a 33-year-old doctor in Hong Kong, said by e-mail that he always buys Japanese snacks, fresh vegetables and fruit. "I believe that Japanese vegetables and fruit are more healthy and organic. Japanese food can remain fresh as Hong Kong is not far from Japan," he said. Because much of the food is imported from China, where there have been several recent food related scandals, he said food safety is a concern for the region's people. "Hong Kong people like Japanese products and foods very much," said Chun Keung Liu, chief PR officer of the Hong Kong economic and trade Office in Tokyo. "In Hong Kong, you can see so many Japanese supermarkets and restaurants." But for many Hong Kong people, Japanese food still remains an expensive luxury product." (Fukue, 2008)
According to Darlin (1991), "Moon Yong, a 21-year-old college student, loves fast food. So much so that, like hundreds of Korean girls, she comes to a fast-food restaurant every afternoon. Today she is at Hardee's nibbling on French fries and sipping Cokes with a friend. For Korean kids, fast-food restaurants are the trendy places to hang out. "We'll stay here all afternoon," she says. Tomorrow it may be Kentucky Fried Chicken or McDonald's. Her only complaint: "There should be more fast-food restaurants." (Darlin, 1991)
According to Peterson (1996), "The consumer group that-based Chinese restaurant food, Italian cuisine, Mexican fare and movie popcorn issues a report today targeting fat in breakfast food. And already restaurateurs are fighting back. "Most of our customers are still choosing traditional breakfasts," says the association's Jeff Prince." (Peterson, 1996)
According to Zakaria, Zahari, Othman, Noor, & Kutut, (2010), "Another interesting issue and in fact the most remarkable finding of this study is that respondents seem to endorse Thai food as being internationally popular than Malaysian food. This result in fact is in line with the result of the survey undertaken by the Kellog School of Management and Sasin Institute (2004) which revealed that Thai food is ranked at number four after Italian, French, Japanese, Chinese and Indian for the question," What are respondents' favorite's cuisines." (Zakaria, Zahari, Othman, Noor, Kutut, 2010)
Perceptions do vary in particular to the type of atmosphere and frame of reference one has adopted. According to Paschel (2007), "As one unusually articulate young consumer put it: "American food sucks." While we're surely aware of the danger of reading too much into the responses of a few consumers in a focus group setting, what we do know is that the general pattern of their responses matches a consistent finding in the Hartman Group's ongoing research. In other words, while the consumer interest in authenticity may seem, at first glance, to limit marketplace opportunities (how many authentic cheeses are there from Vermont?), the reality is exactly the opposite. It's possible for there to be thousands of authentic cheeses from Vermont." (Paschel, 2007)
Influencers an affected consumer behavior toward foreign cuisines
According to Wood, Lego (2007), "Cultural interpenetration is 'the exposure of members of one culture (or subculture) to another through direct experience and/or indirectly through the media or the experience of others' (Andreasen, 1990). Ethnic-themed restaurants provide consumers with accessible gateways into the exotic through'culinary tourism' (Germann Molz, 2003; Long, 2003). Their permanence in consumers' daily lives makes them important cultural mediators. More specifically, this research examines the interplay between the media and consumers' cultural expectations as they relate to ethnic restaurants." (Wood, Lego, 2007
According to Ger, Belk, (1996), "The impact of globalization on the consumption patterns of the Less Affluent World are examined, drawing on examples of consumer culture contact with the More Affluent World. We find that rising consumer expectations and desires are fueled by global mass media, tourism, immigration, the export of population culture, and the marketing activities of transnational firms." (Ger, Belk, 2006)
Media has its influence in emerging markets such as India via the development of shopping malls. According to Kuruvilla, Shelja, Ganguli, (2008), "Malls are becoming one-stop shops for the brand conscious. Malls house popular destinations stores like Shopper's Stop, Marks and Spencer, Pantaloons, Big Bazaar or designer boutiques like Ritu Kumar, Ogaan and Mona Pali. Indian and foreign brands in apparel, consumer durables, home decor, cosmetics, shoes, luggage, etc. offer a wide range to the consumer and spoils them for choice. For the shopaholic, the factory outlet malls and a combination of branded and unbranded stores in many malls offer a value proposition. The foot courts offer an excellent mix of traditional cuisine and international brands like McDonalds or Pizza Hut, or even exotic foreign cuisine (Singh, 2005)
Culture shock is also somewhat a function of media purview. According to Gyimothy, Mykletun (2009), "Meals prepared from an animal's head may offer a provoking sight, and the fact that this part of the animal is most heavily contaminated with bacteria may repel customers. The objective (but rare) risks of being infected by Scrapie or Creutzfeld-Jacobs disease recently exposed in the media some years ago are still vivid in some consumers' minds when they order beef on holidays." (Grimaldi, 2001)
According to Olutayo, Akanle (2009), "Foreign' fast food is a predominantly urban phenomenon, whereas traditional fast food crosses the rural-urban divide. While traditional fast food is mainly prepared with indigenous ingredients and to local taste, the 'foreign'; model is more diversified." (Olutayo, Akanle, 2009)
Additionally, according to Olutayo & Akanle (2009), "Since fast food restaurants advertise through different media such as television, radio stations, billboards, souvenirs, and so on, a content analysis of these advertisements was revealing. The 2007 UACN pic calendar, in advertising some brands of fast food restaurants including Mr. Bigg's, clearly displayed their target population." (Olutayo & Akanle, 2009)
According to Ger (1997), "The world increasingly belongs to goods and images of goods, which are eminently displayed in shopping malls, by the media, and by people. Although people in affluent societies interpret "well-being more and more exclusively in terms of their relative success in gaining access to high levels of consumption" (Lury 1996, p. 49), the image of the good life in less affluent world (Arnould and Wilk 1984; Belk 1988; Ger and B. elk 1996; Ger, Belk, and Lascu 1993; Shultz, Belk, and Ger 1994; sklair 1991). As people seek the good life in consumption, societies seek it in economic development. The consumer mentality is reflected in the views of what development entails-material progress." (Ger, 1997)
According to Finklestein (2003), "Grassby was repeatedly described in pejorative terms by the mass media largely because his sartorial (clothing) choices were not the gray-and-blue, pin-striped suits favored by his professional colleagues. Instead, Grassby wore vividly painted neckties and strongly colored shirts. The sustained critical commentary against him in the mass media; however, was not about fashion but was a form of political attack." (Finklestein, 2003)
Health concern and hygienic factor
The public reaction to health related air, or blood borne pathogens as well as the hygienic factors associated not only with the general environment, but also with prepared/unprepared, and cooked/uncooked cuisines. According to Miles, Brennan, Kuznesof, Ness, (2004), "Consumers may encounter a number of potential food hazards through their food choice decisions and consumption behavior. It is psychologically determined risk perceptions that drive acceptance of such potential food hazards, and define people's risk-taking or self-protective behaviors. As such, it is necessary to understand exactly what consumers are worried about. Food issues of concern to consumers were identified in a previous exploratory focus group study." (Miles, Brennan, Kuznesof, Ness, 2004)
Additionally, according to Miles et al. (2004), "A list of 18 food safety issues was developed of the purpose of the study reported here, with the aim of comparing worry about the different issues and investigating any demographic differences. Factor analysis indicated that attitudes to the 18 food safety issues reflected two underlying constructs, the first relating to technological food issues and the second to lifestyle hazards." (Miles, Brennan, Kuznesof, Ness, 2004)
Again, according to Miles et al. (2004), "Through their food choice decisions and consumption behavior, consumers may be exposed to a number of potential food hazards, associated with different degrees of harm. These can be related to diverse factors such as farming methods, flood processing techniques, hygiene standards in the home and in the catering sector, lack of personal and/or expert knowledge (about, for example, the extent of the risk, or health protection mechanisms) and the availability of information." (Miles, 2004)
According to Fulham, Mullan, (2011), "It has been estimated that 50 to 87% of foodborne illness worldwide, with approximately 25% of the population in both the United States and Australia now estimated to suffer from foodborne illness every year. In light of these outcomes, minimizing the incidence of foodborne illness needs to be a high priority of the government, the food industry, and the individual." (Fulham, Mullan, 2011)
Additionally, according to Fulham, Mullen (2011), "The majority of health-protective behaviors, such as hygienic food handling, are characterized by immediate negative contingencies, such as time, cost, discomfort, or inconvenience, and these are the most salient factors at the moment of decision making. The benefits of consistently performing these behaviors are often only realized in the long-term. Although effects of food poisoning, such as stomachache or diarrhea, may occur within ours of ingestion, these risks may not be considered immediate enough for an individual to correlate food handling behavior with inconvenience or even discomfort and embarrassment at the time of performance." (Fulham, Mullen, 2011)
According to Chen (2009), "The increasing number of studies reveals that a consumer's concern for health is the most commonly stated motive to choose organic foods (Magnusson et al., 2003; Schifferstein and Oude ophius, 1998; Tregear et al., 1994; Wandel and Bugge, 1997; Williams and Hammit, 2001). Moreover, it is reasonable to believe that a consumers' readiness to take healthy actions is an important determinant of actions means a more positive attitude toward organic foods. In other words, the consumer's health consciousness influences the attitude toward organic foods. In other words, the consumer's health individual's healthiness, but also influences the success or failure of food products in today's consumer oriented food marketplace." (Chen, 2009)
According to Miles, Braxton, Frewer (1999), "In recent years much media attention has been given to a variety of food safety issues, especially microbial food poisoning. Examples include Listeria in cook-chill foods and Salmonella in eggs during the late 1980s, and E. coli o157:H7 in the 1990s (particularly the outbreaks in Scotland and the U.S.A.). The group of illnesses resulting from microbial food poisoning are often described as one of the most widespread problems of the contemporary world (Griffith et al., 1995); and they are said to be the predominant risk in the food supply today (Mossel and Drake, 1990). A nation-wide survey conducted in 1993 found 45 per cent of consumers claiming to have been discouraged from eating some food because of the possible risk of food poisoning (FDF-IEHO, 1993 cited in Henson, 1996)." (Miles, Braxton, Frewer, 1999)
Additionally, according to Miles, Braxton, Frewer (1999), "In England and Wales the number of cases of food poisoning brought to the attention of the local authorities is published by the Communicable Disease Surveillance Centre, in the weekly Communicable Disease Report. These figures show a rise in the number of notifications of cases of food poisoning over the last five years: the cumulative totals for reported incidences of food poisoning in 1993, 1994 and 1995 were 70,130, 83,458 and 83,346 respectively (CDR, 1996), for 1996 and 1997 they were 84,423 and 94, 382 respectively (CDR, 1998) and for 1998 it was 93, 351 (CDR, 1999)." (Miles Braxton, Frewer, 1999)
According to A Century of Certification (2003), "A request in 1991, to comment on the quality of a food hygiene training pack marked the beginning of the certification service for training packs. This first pack, which was accepted as being suitable for its intended use, was awarded a certificate. More followed and, from these tentative beginnings, grew the training pack certification service." (A Century of Certification, 2003)
According to Shaikh (2009), "Service quality is an abstract and elusive construct because of the three features unique to services: intangibility, heterogeneity, and inseparability of production and consumption (Parasuraman, Zeithaml, and Berry 1985) Zeithaml (1987) defines perceived quality as "the consumer's judgment about an entity's overall excellence or superiority." P. Stevens, B. Knutson, and m. Patton (1995) describe it as, "perceived service quality is a function of the interaction among three independent variables: normative expectation, predictive expectations, and actual service quality." (Shaikh, 2009)
Brand Image
According to Sophonsiri, Polyorat (2009), "Brand personality refers to human personality traits associated with a brand. The results of this study conducted in Thailand reveal that, for the fast-food brand KFC, the brand personality dimension of competence has more influence on brand association and brand attractiveness than the other four dimensions (sincerity, excitement, sophistication, and ruggedness). In addition, brand association appears to partially mediate the influence of the competence dimension of brand personality on brand attractiveness.
According to Theparat (2006), "People operating restaurants abroad can apply for the Thai Select brand if at least 50% of the dishes offered were cooked by Thai chefs who had a minimum of one year's experience. The restaurant must also have been operating for over a year and staff must wear Thai uniforms. Mr. Yuthasak said the NFL was planning to set up prototypes for Thai cuisine franchises. The first three area are all Thai fast-food restaurants and will be introduced at Impact as khao kaeng (rice and curry), ruam sen (all types of noodles), and ton hom (onion tree)." (Theparat, 2006)
According to Drake (1987), "Anajak is not new, having been run by members of a family from Bangkok for the past six years. Owner Rick Pichetrungsi came to the United States as an exchange student 18 years ago. "I never expected to become a cook," claims Pichetrungsi, but after 12 years of working at a Japanese restaurant, he decided to go it alone and chose the name Anjak, meaning kingdom from Siam." (Drake, 1987)
According to McClatchy (2003), "Prime Minister Thaksin Shinawatra met on Monday with government agencies related to the food industry to find efficient ways to promote the expansion of Thai restaurants abroad. Participants included the Export Promotion Department, the Tourism Authority of Thailand, the SMEs Promotion Office and Thai Airways International Plc. Assistance could be available to restaurants that receive the Thailand brand and Q. Mark (quality mark) from the government. In order to qualify, food establishments must have good quality food, have been in operation more than one year, have Thai cooks, use mostly Thai ingredients and Thai decor." (McClatchy, 2003)
The Thai Brand is reflective of the Thai governments ranking of the restaurants through standards of certification. According to Phusadee (2006), "The Thai government is poised to inaugurate a Thai Select scheme to certify Thai restaurants overseas, helping diners to select eateries recognized by Thai authorities for the quality and authenticity of their cuisine. As part of government efforts to promote Thailand as the "Kitchen of the World," the Thai Select certificate would be open to Thai restaurants overseas to subscribe through 53 Thai Trade Center offices worldwide, within this month, according to Chantra Purnariksha, director-general of the Export Promotion Department. According to Ms. Chantra, eligible subscribers could include Thai traditional cuisine, modern Thai cuisine, special. Thai cuisines such as noodles, suki traditional desserts, or Thai chain restaurants." (Phusadee, 2006)
According to Dunne (1997), "There and at Thai restaurants, dishes vary most noticeably in the degree to which they are spiced, but weight and proportions also are likely to shift from chef to chef. Personal preference has something to do with the varied approaches — including the preferences of guests who want a dish more or less assertively seasoned — but so does culinary training. Johnson was taught by the highly regarded Thai cook Banchong Sitachitta. Jones on the other hand, was "born to cook," said her daughter." (Dunne, 1997)
Price
The price to quality relationship is touched on by Anne-Mette, Magda (2000), "During the first half of the twentieth century, the government initiated various campaigns aimed at making households change their cooking and eating habits. Health and economy were key words, and recipes and cooking methods for use in households change their cooking and eating habits, Health and economy were key words, and recipes and cooking methods for use in household kitchens were distributed nationally." (Anne-Mette, Magda, 2000)
Additionally, according to Anne-Mette (2000), "The fact that agricultural reform coincided with shifts in household technology, migration from the countryside to the towns, and a general industrialization of the economy, gave added purpose to the campaigns. They were well received and very stressful. Later, similar information campaigns were designed to ensure the appropriate use of sterilizers, pressure cookers, deep-freezers and other types of kitchen appliances that seem to work well with Danish cuisine." (Anne-Mette, Magda 2000)
According to Jones, Comfort, Hillier (2004), "Consumers within the UK have access to a wide variety of international foodstuffs and cuisines but there is also a growing interest in local food. Consumers in the UK now have access to foodstuffs and cuisine from all over the world. Within the supermarkets and food superstores that dominate the UK's retail food market a seemingly ever widening range of foodstuffs are sourced from countries throughout the world and the volume of sales derived from international suppliers has been increasing steadily. This international range includes fresh or frozen "exotic" products which can be grown seasonally in the UK but which are imported for much of the year to maintain continuity of supply; products which are grown overseas and then processed or incorporated into food products within the UK; and packaged and processed foods which are imported into the UK." (Jones, Comfort, Hillier, 2004)
Additionally, according to Jones, Comfort, Hillier (2004), "Less positively, small scale production cannot achieve the economies of scale generated by large scale food producers and manufacturers and may well produce diseconomies of scale which will inevitably be passed on to consumers in the form of higher prices. Customers may also face other problems in that local food production may not always be consonant with either the reliability or the consistency of supply that has increasingly become the hallmark of the major national food retailers." (Jones, Comfort, Hillier, 2004)
Location
Location does play a critical role in consumer behavior and the perception one has with regard to quality. According to Chui Yim Wong, Polonsky, Garma (2008), "Without doubt, one of the critical Asian economies is China, which is presently one-sixth as large as the U.S.A., and is projected to double by the year 2020 (World Bank, 2007). It is also considered to be one of the most attractive consumer goods market in the world (He, 2003; Kaynak and Kara, 2000; People's daily, 2003) with young consumers in particular being a critical target market (Chan, 2006; Gong et al., 2004)." (Chui Yim Wong, Polonsky, Garma 2008)
Additionally, according to Chui Yim Wong, Polonsky, Garma (2008), "Chinese economic reform has brought a flood of foreign goods and investment into the country along with increased exposure to western ideas (Li, 1997; People's Review, 2003). This transformation has enabled Chinese people to interact with the international community. Therefore, international marketers seeking to tap into this market require an understanding of the relative effects of COO of product evaluation and purchase intentions, specifically when assessing product-sourcing issues." (Chui Yim Wong, Polonsky, Garma, 2008)
According to Chinen (2010), "The main concern Japanese consumers have about foreign rice is quality (Wong and Furuse, 1999). As this study showed, location preference of rice production showed a significant association with rice evaluation. In 1993 Japan experienced the worst conditions for growing rice for almost 50 years. As a result, Japan had to import 2.5 million tons of rice in 1994 to maintain food supplies and conserve stocks. But much of the rice unsuited to the Japanese market (Latham, 1998; Lloyd-Owen, 1994)." (Chinen, 2010)
Additionally, "The study also found that location preference is strongly influenced by consumer ethnocentrism. This result may be seen as illogical since restrictions on import of rice cost Japanese consumers in the form of higher prices. For instance, in 2003, 20 lbs of Koshihikari (ssold as Nozomi, Kagayaki, or Hitomebore labels in California) in the U.S. is priced under $14. Japanese consumer paid almost $40 for the similar rice grown in Japan." (Chinen, 2010)
References
"A century of certification," 2003, Health and Hygiene, vol. 24, no. 2, pp. 12-12-13.
Anne-Mette Hjalager & Magda, A.C. 2000, "Food for tourists — determinants of an image," The International Journal of Tourism Research, vol. 2, no. 4, pp. 281-281.
Asia's Biggest Sourcing Event for Foods and Beverages Ever Kicks Off This Week 2011,, PR Newswire Association LLC, United States, New York.
Chen, M. 2009, "Attitude toward organic foods among Taiwanese as related to health consciousness, environmental attitudes, and the mediating effects of a healthy lifestyle," British Food Journal, vol. 111, no. 2, pp. 165-165-178.
Chinen, K. 2010, "Relations among Ethnocentrism, Product Preference and Government Policy Attitudes: A Survey of Japanese Consumers," International Journal of Management, vol. 27, no. 1, pp. 107-107-116,200.
Cooke, K. 1999, Time is the important factor: BANGKOK by Kieran Cooke: Forget the traffic jams and fumes, choose a hotel by the river for comfort and enjoy the pleasures of eating out, United Kingdom, London (UK).
Darlin, D. 1991, South Koreans Crave American Fast Food, United States, New York, N.Y.
Deutsch, M. 2007, The effect of life-cycle cost disclosure on consumer behavior, University of Maryland, College Park.
Drake, J. 1987, Anajak Thai — the Secret Is Now Out, United States, Los Angeles, Calif.
Finkelstein, J. 2003, "The taste of boredom: McDonaldization and Australian food culture," The American Behavioral Scientist, vol. 47, no. 2, pp. 187-187-200.
FRANCESCO GUERRERA, AMY KAZMIN, ANGELA MACKAY, BAYAN RAHMAN and, ANDREW WARD 2003, 'These days, who wants to save?' Asia's consumers lift the region's growth prospects: ECONOMIC CONFIDENCE: Rising household spending is helping many countries at a time when the export-led boom of previous years has slowed. But cheap credit brings risks, writesFrancesco Guerrera:, United Kingdom, London (UK).
Fukue, N. 2008, Hong Kong exports boost farmers: Japanese food exporters view rapidly growing market as gateway to mainland China, McClatchy – Tribune Information Services, United States, Washington.
Fulham, E. & Mullan, B. 2011, "Hygienic Food Handling Behaviors: Attempting To Bridge the Intention-Behavior Gap Using Aspects from Temporal Self-Regulation Theory," Journal of food protection, vol. 74, no. 6, pp. 925-925-932.
Ger, G. & Belk, R.W. 1996, "I'd like to buy the world a Coke: Consumptionscapes of the "less affluent world," Journal of Consumer Policy, vol. 19, no. 3, pp. 271-271-304.
Ger, G. 1997, "Human development and humane consumption: Well-being beyond the "good life," Journal of Public Policy & Marketing, vol. 16, no. 1, pp. 110-110-125.
Gyimothy, S. & Mykletun, R.J. 2009, "Scary food: Commodifying culinary heritage as meal adventures in tourism," Journal of Vacation Marketing, vol. 15, no. 3, pp. 259-259-273.
Jones, P., Comfort, D. & Hillier, D. 2004, "A case study of local food and its routes to market in the UK," British Food Journal, vol. 106, no. 4, pp. 328-328-335.
Kazi, S. 2005, Pakistani consumers' lived understandings of market development as reflected in food consumption, University of Colorado at Boulder.
Kuruvilla, S.J. & Ganguli, J. 2008, "Mall development and operations: An Indian perspective," Journal of Retail & Leisure Property, vol. 7, no. 3, pp. 204-204-215.
Merrill Goozner, Chicago Tribune. 1992, Japan is getting greener, but its policies blacken much of Asia Series: Global warning. Fourth in a series exploring global environmental problems and how the Earth Summit conference will address them, United States, Chicago, Ill.
Mike Dunne Bee, Restaurant Critic 1997, Variety is the Life of Spices in Thai Restaurants, United States, Sacramento, Calif.
Miles, S., Braxton, D.S. & Frewer, L.J. 1999, "Public perceptions about microbiological hazards in food," British Food Journal, vol. 101, no. 10, pp. 744-744-762.
Mittal, K.C. & Prashar, A. 2010, "A Study of Diversity in Retail Purchase Behaviour in Food and Grocery in Punjab: an Aid to Formulate Retail Strategy," Vision, vol. 14, no. 4, pp. 255-255-265.
Olutayo, A.O. & Akanle, O. 2009, "Fast Food in Ibadan: an Emerging Consumption Pattern," Africa, vol. 79, no. 2, pp. 207-207-227.
Parameshwaran, M.G. & Srivastava, R.K. 2010, "Should Marketers Consider Religiosity in Understanding Consumer Purchase Behavior?," SIES Journal of Management, vol. 7, no. 1, pp. 46-46-54.
Peterson, K.S. 1996, Breakfast-bashing doesn't sit well with restaurants, United States, McLean, Va.
Poland Agribusiness Report – Q3 20112011,, Business Monitor International, United Kingdom, London.
Keillor, B.D. & Fields, D.M. 1996, "Perceptions of a foreign service offering in an overseas market: The case of fast food in Hong Kong," Journal of International Consumer Marketing, vol. 9, no. 1, pp. 83-83-104.
Lander, N. 2001, Where not to dine in London: EATING OUT: Too many restaurants are being opened for the wrong reasons, says Nicholas Lander, United Kingdom, London (UK).
Martin, R. 1996, "East eats West: Southeast Asian nations embrace American restaurant brands," Nation's Restaurant News, vol. 30, no. 22, pp. 1-1.
Parameshwaran, M.G. & Srivastava, R.K. 2010, "Should Marketers Consider Religiosity in Understanding Consumer Purchase Behavior?," SIES Journal of Management, vol. 7, no. 1, pp. 46-46-54.
Paschel, J. 2007, "21st Century Taste," Progressive Grocer, vol. 86, no. 7, pp. 24-24.
Pacific Princess to Sail on World Cruise in 2008; 102-Day Voyage Marks Princess' First Global Journey in More Than Five Years 2006,, PR Newswire Association LLC, United States, New York.
restaurant roundup SPRING DINING GUIDE 2000,, United States, Atlanta, Ga.
Salin, V. & Nayga, R.M. 2003, "A cold chain network for food exports to developing countries," International Journal of Physical Distribution & Logistics Management, vol. 33, no. 9, pp. 918-918-933.
Shaikh, U.A.A. 2009, "Impact of Service Quality on Customer Satisfaction: Evidence from the Restaurant Industry in Pakistan," The Business Review, Cambridge, vol. 13, no. 2, pp. 178-178-185.
Sophonsiri, S. & Polyorat, K. 2009, "The Impact of Brand Personality Dimensions on Brand Association and Brand Attractiveness: the Case Study of Kfc in Thailand," Journal of Global Business and Technology, vol. 5, no. 2, pp. 51-51-62.
Thailand: Tourism2003,, The Economist Intelligence Unit, United States, New York.
"Thailand's tourism and hotel industry," 1993, Cornell Hospitality Quarterly, vol. 34, no. 3, pp. 43-43.
Thailand Food & Drink Report – Q1 20102010,, Business Monitor International, United Kingdom, London.
Theparat, C. 2006, French food regulators help strengthen Thai Select brand, McClatchy – Tribune Information Services, United States, Washington.
Thai Government to Aid Restaurants 2003,, McClatchy – Tribune Information Services, United States, Washington.
Sheridan, M. 1997, "The millennium files," Restaurants & institutions, vol. 107, no. 28, pp. 40-40-48.
Wiggins, J. 2008, "Consumers dig in for a lengthy downturn," FT.com,, pp. n/a.
Wood, N.T. & Lego Munoz, C. 2007, "No rules, just right' or is it? The role of themed restaurants as cultural ambassadors," Tourism and Hospitality Research, vol. 7, no. 3-4, pp. 242-242-255.
Zakaria, N.A.N., Zahari, M.S.M., Othman, Z., Noor, S.M. & Kutut, M.Z. 2010, "Thai Food in Malaysia: Diagnosing Restaurant Operators' and Patrons Acceptance Levels," International Journal of Business and Management, vol. 5, no. 4, pp. 142-142-149.
---
Are you busy and do not have time to handle your assignment? Are you scared that your paper will not make the grade? Do you have responsibilities that may hinder you from turning in your assignment on time? Are you tired and can barely handle your assignment? Are your grades inconsistent?
Whichever your reason is, it is valid! You can get professional academic help from our service at affordable rates. We have a team of professional academic writers who can handle all your assignments.
Plagiarism free papers
Timely delivery
Any deadline
Skilled, Experienced Native English Writers
Subject-relevant academic writer
Adherence to paper instructions
Ability to tackle bulk assignments
Reasonable prices
24/7 Customer Support
Get superb grades consistently
Online Academic Help With Different Subjects
Literature
Students barely have time to read. We got you! Have your literature essay or book review written without having the hassle of reading the book. You can get your literature paper custom-written for you by our literature specialists.
Finance
Do you struggle with finance? No need to torture yourself if finance is not your cup of tea. You can order your finance paper from our academic writing service and get 100% original work from competent finance experts.
Computer science
Computer science is a tough subject. Fortunately, our computer science experts are up to the match. No need to stress and have sleepless nights. Our academic writers will tackle all your computer science assignments and deliver them on time. Let us handle all your python, java, ruby, JavaScript, php , C+ assignments!
Psychology
While psychology may be an interesting subject, you may lack sufficient time to handle your assignments. Don't despair; by using our academic writing service, you can be assured of perfect grades. Moreover, your grades will be consistent.
Engineering
Engineering is quite a demanding subject. Students face a lot of pressure and barely have enough time to do what they love to do. Our academic writing service got you covered! Our engineering specialists follow the paper instructions and ensure timely delivery of the paper.
Nursing
In the nursing course, you may have difficulties with literature reviews, annotated bibliographies, critical essays, and other assignments. Our nursing assignment writers will offer you professional nursing paper help at low prices.
Sociology
Truth be told, sociology papers can be quite exhausting. Our academic writing service relieves you of fatigue, pressure, and stress. You can relax and have peace of mind as our academic writers handle your sociology assignment.
Business
We take pride in having some of the best business writers in the industry. Our business writers have a lot of experience in the field. They are reliable, and you can be assured of a high-grade paper. They are able to handle business papers of any subject, length, deadline, and difficulty!
Statistics
We boast of having some of the most experienced statistics experts in the industry. Our statistics experts have diverse skills, expertise, and knowledge to handle any kind of assignment. They have access to all kinds of software to get your assignment done.
Law
Writing a law essay may prove to be an insurmountable obstacle, especially when you need to know the peculiarities of the legislative framework. Take advantage of our top-notch law specialists and get superb grades and 100% satisfaction.
What discipline/subjects do you deal in?
We have highlighted some of the most popular subjects we handle above. Those are just a tip of the iceberg. We deal in all academic disciplines since our writers are as diverse. They have been drawn from across all disciplines, and orders are assigned to those writers believed to be the best in the field. In a nutshell, there is no task we cannot handle; all you need to do is place your order with us. As long as your instructions are clear, just trust we shall deliver irrespective of the discipline.
Are your writers competent enough to handle my paper?
Our essay writers are graduates with bachelor's, masters, Ph.D., and doctorate degrees in various subjects. The minimum requirement to be an essay writer with our essay writing service is to have a college degree. All our academic writers have a minimum of two years of academic writing. We have a stringent recruitment process to ensure that we get only the most competent essay writers in the industry. We also ensure that the writers are handsomely compensated for their value. The majority of our writers are native English speakers. As such, the fluency of language and grammar is impeccable.
What if I don't like the paper?
There is a very low likelihood that you won't like the paper.
Reasons being:
When assigning your order, we match the paper's discipline with the writer's field/specialization. Since all our writers are graduates, we match the paper's subject with the field the writer studied. For instance, if it's a nursing paper, only a nursing graduate and writer will handle it. Furthermore, all our writers have academic writing experience and top-notch research skills.
We have a quality assurance that reviews the paper before it gets to you. As such, we ensure that you get a paper that meets the required standard and will most definitely make the grade.
In the event that you don't like your paper:
The writer will revise the paper up to your pleasing. You have unlimited revisions. You simply need to highlight what specifically you don't like about the paper, and the writer will make the amendments. The paper will be revised until you are satisfied. Revisions are free of charge
We will have a different writer write the paper from scratch.
Last resort, if the above does not work, we will refund your money.
Will the professor find out I didn't write the paper myself?
Not at all. All papers are written from scratch. There is no way your tutor or instructor will realize that you did not write the paper yourself. In fact, we recommend using our assignment help services for consistent results.
What if the paper is plagiarized?
We check all papers for plagiarism before we submit them. We use powerful plagiarism checking software such as SafeAssign, LopesWrite, and Turnitin. We also upload the plagiarism report so that you can review it. We understand that plagiarism is academic suicide. We would not take the risk of submitting plagiarized work and jeopardize your academic journey. Furthermore, we do not sell or use prewritten papers, and each paper is written from scratch.
When will I get my paper?
You determine when you get the paper by setting the deadline when placing the order. All papers are delivered within the deadline. We are well aware that we operate in a time-sensitive industry. As such, we have laid out strategies to ensure that the client receives the paper on time and they never miss the deadline. We understand that papers that are submitted late have some points deducted. We do not want you to miss any points due to late submission. We work on beating deadlines by huge margins in order to ensure that you have ample time to review the paper before you submit it.
Will anyone find out that I used your services?
We have a privacy and confidentiality policy that guides our work. We NEVER share any customer information with third parties. Noone will ever know that you used our assignment help services. It's only between you and us. We are bound by our policies to protect the customer's identity and information. All your information, such as your names, phone number, email, order information, and so on, are protected. We have robust security systems that ensure that your data is protected. Hacking our systems is close to impossible, and it has never happened.
How our Assignment  Help Service Works
You fill all the paper instructions in the order form. Make sure you include all the helpful materials so that our academic writers can deliver the perfect paper. It will also help to eliminate unnecessary revisions.
2.      Pay for the order
Proceed to pay for the paper so that it can be assigned to one of our expert academic writers. The paper subject is matched with the writer's area of specialization.
3.      Track the progress
You communicate with the writer and know about the progress of the paper. The client can ask the writer for drafts of the paper. The client can upload extra material and include additional instructions from the lecturer. Receive a paper.
4.      Download the paper
The paper is sent to your email and uploaded to your personal account. You also get a plagiarism report attached to your paper.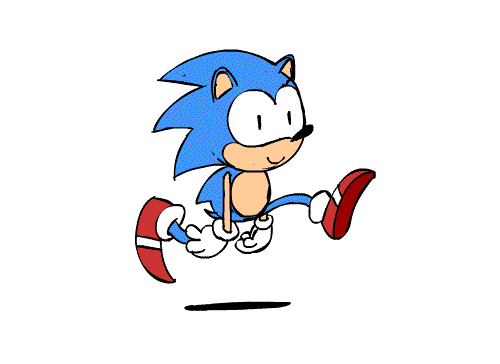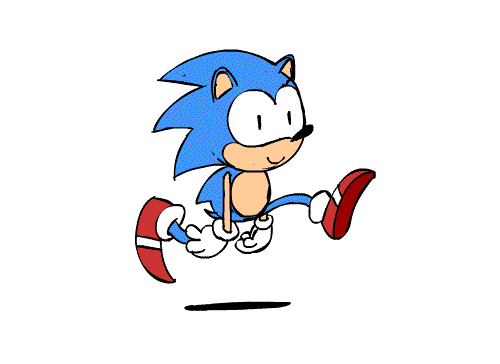 PLACE THIS ORDER OR A SIMILAR ORDER WITH US TODAY AND GET A PERFECT SCORE!!!
---