North American Industry Classification System
Business
Cola Wars
The product that has given the world the most well-known taste was born in Atlanta, Georgia, on May 8, 1886. Dr. John Stith Pemberton, a local pharmacist, produced the syrup for Coca-Cola by accident. He then carried a jug of the new product down the street to Jacobs' Pharmacy, where it was sampled and pronounced excellent. It was placed on sale for five cents a glass as a soda fountain drink. Carbonated water was teamed with the new syrup to produce a drink that was at once known as delicious and refreshing. This theme continues to be heard today wherever Coca-Cola is enjoyed (the Chronicle of Coca-Cola, 2009).
Thinking that the two Cs would look good in advertisements, Dr. Pemberton's partner and bookkeeper suggested the name Coca-Cola and penned the now famous trademark in his unique script. The first newspaper ad for Coca-Cola appeared in the Atlanta Journal. It invited thirsty citizens to try the new and popular soda fountain drink. Hand painted signs reading Coca-Cola appeared on store awnings informing passersby's that the new beverage was for soda fountain refreshment. During the first year, sales of Coca-Cola averaged a modest nine drinks per day. Dr. Pemberton never realized the potential of the beverage he had created. He gradually sold portions of his business to various partners and, just prior to his death in 1888, he sold his remaining interest in Coca-Cola to Asa G. Candler (the Chronicle of Coca-Cola, 2009).
In 1889, Asa Candler published a full-page advertisement in the Atlanta Journal, announcing his wholesale and retail drug business as the sole proprietors of Coca-Cola. He claimed that it was delicious, refreshing. Exhilarating, and invigorating. Sole ownership cost a total of $2,300. By 1892, Mr. Candler's talent for merchandising had boosted sales of Coca-Cola syrup nearly tenfold. He soon closed his pharmaceutical business and focused his full attention on the promotion of the soft drink. Together with his brother, John Pemberton's former partner Frank Robinson and two other people, Mr. Candler formed a Georgia corporation known as the Coca-Cola Company. Initial capitalization was $100,000 (the Chronicle of Coca-Cola, 2009).
The trademark of Coca-Cola has been used in the marketplace since 1886. It was registered in the United States Patent Office on January 31, 1893. This was the same year the first dividend was paid. It was $20 per share which amounted to 20% of the book value of a share of stock. As demand for Coca-Cola grew, the Company quickly outgrew its facilities. A new building was built in 1898. It was the first headquarters building devoted exclusively to the production of syrup and the management of the business. Mr. Candler considered the new, three-story structure as sufficient for all our needs for all time to come (the Chronicle of Coca-Cola, 2009).
The expression soft drink is derived from the phrase soda water. It dates back to 1798. During that time, soft drink creation and soda fountain manufacturing were handled by local pharmacists because of their experience with chemistry and medicine. It was in 1835 that the first bottled soda water was produced in the United States. As the local drugstore evolved into the central attraction in most American towns and neighborhoods, the pharmacist was integral in providing beverages that were part pharmacology and part refreshment (Soft Drinks & Diet Soft Drinks, 2009).
In 1876, root beer entered the marketplace, but it wasn't until five years later that the first cola-flavored beverage was unveiled. It wasn't until 70 years later that the first official diet soft drink was introduced. In 1958, RC Cola introduced Diet Rite into the market. This was the first nationally distributed diet soft drink. Tab, Fresca and Diet Pepsi came on the scene in the 1960s. Sugar-free 7UP was introduced in 1970 and Diet Coke made its debut in 1982. According to Beverage Digest, in the year 2006 the U.S. carbonated soft drink market totaled 10.16 billion cases (Soft Drinks & Diet Soft Drinks, 2009).
The North American Industry Classification System (NAICS) is the standard used by Federal statistical agencies in order to classifying business establishments for the purpose of collecting, analyzing, and publishing statistical data related to the U.S. business economy. Coca-Cola is categorized as soft drink manufacturing, which is SIC code 2086 and NACIS code 31211. The soft drink manufacturing industry is made up of establishments that are primarily engaged in manufacturing soft drinks and artificially carbonated waters (North American Industry Classification System (NAICS), 2008).
The Porter's Five Forces Model is an outside-in business unit strategy tool that is used to make an analysis of the attractiveness or value of an industry structure. The Competitive Forces analysis is made by the identification of 5 fundamental competitive forces:
The entry of competitors – how easy or difficult is it for new entrants to start to compete and what barriers exist?
The threat of substitutes – how easy can the product or service be substituted for something cheaper?
The bargaining power of buyers – how strong is the position of buyers and can they work together to order large volumes?
The bargaining power of suppliers – how strong is the position of sellers and are there a lot of potential suppliers?
The rivalry that exists among the current players – is there a strong competition between the existing players? Is there any one player that dominates or all equal in strength or size (Five Competitive Forces model Porter, 2009)?
When looking at Porter's competitive forces in regards to the soft drink industry it is easy to see that it is very easy for a new company to begin competing in the industry. There aren't any real barriers to the industry that would make entering it difficult. The easier that it is to enter a market, the lower the profit potential tends to be. In regards to the threat of substitutes in the industry there are a few that would need to be contended with. These substitutes would include water, fruit juices and sports drinks. It has been found that the more substitutes that are available the lower the profitability will tend to be. In the soft drink industry there are quite a few large customers and because of this these customers often have influence on what a company can charge for a product. In regards to the bargaining power of the suppliers in the soft drink industry their influence tends to be low. In industries where the suppliers have low bargaining power the profits tend to be higher. Because of the number of competitors that are in the soft drink industry there are many rivalries going on. There is a very strong competition that goes on among the industry leaders. It has been found that the more competitors there are, the lower the profitability there tends to be in the industry.
In the soft drink industry four of Porter's five competitive factors tend to contribute to low profitability within the industry. If you look at all of the factors and their influences it would be easy to conclude that the soft drink industry is a low profitability industry overall and maybe not one that new competitors would want to join. Having large competitors within an industry makes it very hard for new companies to enter and make any money.
In doing the company analysis I looked at the Coca-Cola Company in regards to their Strengths, Weaknesses, Opportunities, and Threats (SWOT). This company's best strength is their brand name recognition. Coca-Cola's brand name is known globally around the world. The influence of a good brand name is very important asset to a business. Another strength that Coca-Cola has is that of its structured bottling system. All bottling partners work closely with customers such as grocery stores, restaurants, street vendors, convenience stores, movie theaters and amusement parks, in order to execute localized strategies developed in partnership with the Company. These customers then sell the products to consumers at a rate of 1.5 billion servings a day (the Chronicle of Coca-Cola, 2009).
The weaknesses of the Coca-Cola Company in the eyes of their management include having a lack of bench strength, and in the classic definition of the bench, it's the reserves. They feel that this is one area in which they need to improve. They also feel that they have lost their growth engine and that they need to work on turning that back on. They have been very affected by the layoffs that have taken place throughout the company. Management feels that the layoffs have broken the trust that used to exist within the organization around having a lifetime career. It is felt that this has had an immense impact on the people and the level of trust that they have in the company (Interview with Coke CEO Isdell, 2004).
The opportunities that exist for the Coca-Cola Company include manufacturing and promoting healthy drinks, purified water and new product lines. They have the potential to pick up new customers by releasing new products. Once the customers are satisfied and hooked on the new products they can use their superior operation management and logistics system to provide their products around the world. Increasing their product lines with good products will increase their sales around the world.
The biggest threat that Coca-Cola faces is the intense competition that exists within the industry. Coca-Cola has three main competitors, these being: PepsiCo, Cadbury Schweppes, and the Cott Corporation. All of these companies have products that compete with Coca-Cola products around the world. The competition between Coca-Cola and Pepsi has dominated the industry for more than a century. Both companies have participated in fierce marketing campaigns along with much sponsorship. Trying to stay a step ahead of Pepsi has been a long concern for the Coca-Cola Company and doesn't seem to be letting up anytime soon.
In the financial analysis, I compared Coca-Cola with their three main competitors in the areas of Return on Assets (ROA), Current Ratio, and Debt to Asset Ratio and Inventory Turnover from 2006 to 2008. In looking at the ROA ratio (Ex.1), it can be seen that Coca-Cola's return on assets has remained relatively steady over the three-year period. Pepsi's ROA dropped slightly over the three-year period, while both Cadbury Schweppes and Cott dropped dramatically.
In looking at the current ratios of the four companies (Ex. 2), Coca-Cola's ratio has increased slightly over the three-year period. Pepsi's current ratio was steady the first two years of the period but then dropped slightly in 2008. Cadbury Schweppes ratio remained constant over the three-year period while the Cott Corp decreased slightly in the last year.
Ex. 3 shows the debt to asset ratios for all four companies. Coca-Cola's debt to asset ratio increased from 2006 to 2007 and then remained steady in 2008. Pepsi's ratio was steady in 2006 and 2007 and then increased in 2008. The debt to asset ratio for Cadbury Schweppes decreased from 2006 to 2007 but then rebounded nicely in 2008. The Cott Corporation's level was steady in 2006 and 2007 and then increased slightly in 2008.
The Inventory Turnover ratios for all four companies can be seen in Ex. 4. Coca-Cola's ratio dropped from 2006 to 2007 and then remained steady. Pepsi's inventory turnover ratio dropped from 2006 to 2007 and then remained steady in 2008. Cadbury Schweppes ratio dropped drastically from 2006 to 2007 and then rebounded slightly in 2008. The Cott Corporation's ratio remained steady over the entire three-year period showing their stability.
After looking at all three analysis surrounding Coca-Cola and the soft drink industry there are several recommendations that can be made. An immediate concern that Coca-Cola is facing is the ever growing concern with nutrition and healthy eating. Because of this push there has been a concern raised that soft drinks are unhealthy and not good for you. This thinking has caused some downfall in the sales of carbonated soft drinks. A recommendation for Coca-Cola would be to focus their immediate attention on their non-carbonated product lines. These would include juices, teas and sports drinks. Taking advantage of the ever growing market for sport industry is a great way for Coca-Cola to promote their sport drink line. Acquiring sponsorships in the sports arena will allow them to increase the promotion of their products through various mass medias.
In the short-term I would recommend that Coca-Cola focus maintaining the good relationships that they have with their bottler, suppliers and retailers. Their unique bottling system is a great asset to the success of their company as a whole. This system allows them to manage their business world wide in a very efficient manner. Each bottler has the responsibility of promoting and marketing their own strategies in order to increase sales in their region. They are also allowed to promote new products within their region with Coca-Cola's approval. In the short-term it is also important for Coca-Cola to maintain along with increasing their partnerships with famous restaurant chains around the world. This allows them to capitalize on more sales and great advertising. It is also important that they continue to keep a close eye on their biggest competitor in Pepsi. Pepsi is currently their biggest threat and thus warrants constant attention.
In the long-term, Coca-Cola needs to focus on regaining the trust of their employees along with increasing what they refer to as their bench strength. They also need to focus on the long-term push towards developing health products. The new overall push to get and stay healthier can be seen everywhere. The mass media and various consumer organizations are constantly informing the public that carbonated beverages are bad. There is an especially large campaign going on surrounding children and their health habits. Coca-Cola needs to take advantage of this trend by creating and promoting health drinks for kids. They have already begun to work on this concept with the release of a new healthy drink called "Kuhh" in Korea. Since the product was successful, their total sales increased and the image of Coca-Cola increased tremendously. They also released a new healthy drink, known as "Clear Day," which is a green tea drink. It was a big hit and increased sales immensely. Coca-Cola needs to run with this idea and work on developing new healthy drinks, especially those designed for children, around the world (the Chronicle of Coca-Cola, 2009).
A last recommendation that I have is for Coca-Cola to continue to invest money along with donations in order to better their overall image of a company that cares. They currently have an image of being one of the largest and best companies in the world. But their image is not always reflective of this around the world. Consumers have proven over time that those companies that make them feel special are those companies that do well. Consumer want to feel that they company cares about them and really wants to know what they want and what they need. Coca-Cola has done that in many of their markets across the globe, but need to work on the rest in order to gain as much market share as they can. Happy customers promote bigger sales and bigger profits.
Appendix
Ex.1
Ex.2
Ex. 3
Ex. 4
References
Five Competitive Forces model Porter. (2009). Retrieved from Value-Based Management Web
site: http://www.valuebasedmanagement.net/methods_porter_five_forces.html
Interview with Coke CEO Isdell. (2004). Retrieved August 6, 2009, from Beverage Digest Web
site: http://www.beverage-digest.com/editorial/041008.php
North American Industry Classification System (NAICS). (2008). Retrieved from U.S. Census
Bureau August 6, 2009, from Web site:
http://www.census.gov/epcd/naics02/naicod02.htm
Soft Drinks & Diet Soft Drinks. (2009). Retrieved from American Beverage Association Web
site: http://www.ameribev.org/minisites/products/
The Chronicle of Coca-Cola. (2009). Retrieved from the Coca Cola Company Web site:
http://www.thecoca-colacompany.com/heritage/chronicle_birth_refreshing_idea.html
The Coca-Cola Company (KO). (2009). Retrieved from Yahoo Finance Web site:
http://finance.yahoo.com/q/co?s=KO
---
Are you busy and do not have time to handle your assignment? Are you scared that your paper will not make the grade? Do you have responsibilities that may hinder you from turning in your assignment on time? Are you tired and can barely handle your assignment? Are your grades inconsistent?
Whichever your reason is, it is valid! You can get professional academic help from our service at affordable rates. We have a team of professional academic writers who can handle all your assignments.
Plagiarism free papers
Timely delivery
Any deadline
Skilled, Experienced Native English Writers
Subject-relevant academic writer
Adherence to paper instructions
Ability to tackle bulk assignments
Reasonable prices
24/7 Customer Support
Get superb grades consistently
Online Academic Help With Different Subjects
Literature
Students barely have time to read. We got you! Have your literature essay or book review written without having the hassle of reading the book. You can get your literature paper custom-written for you by our literature specialists.
Finance
Do you struggle with finance? No need to torture yourself if finance is not your cup of tea. You can order your finance paper from our academic writing service and get 100% original work from competent finance experts.
Computer science
Computer science is a tough subject. Fortunately, our computer science experts are up to the match. No need to stress and have sleepless nights. Our academic writers will tackle all your computer science assignments and deliver them on time. Let us handle all your python, java, ruby, JavaScript, php , C+ assignments!
Psychology
While psychology may be an interesting subject, you may lack sufficient time to handle your assignments. Don't despair; by using our academic writing service, you can be assured of perfect grades. Moreover, your grades will be consistent.
Engineering
Engineering is quite a demanding subject. Students face a lot of pressure and barely have enough time to do what they love to do. Our academic writing service got you covered! Our engineering specialists follow the paper instructions and ensure timely delivery of the paper.
Nursing
In the nursing course, you may have difficulties with literature reviews, annotated bibliographies, critical essays, and other assignments. Our nursing assignment writers will offer you professional nursing paper help at low prices.
Sociology
Truth be told, sociology papers can be quite exhausting. Our academic writing service relieves you of fatigue, pressure, and stress. You can relax and have peace of mind as our academic writers handle your sociology assignment.
Business
We take pride in having some of the best business writers in the industry. Our business writers have a lot of experience in the field. They are reliable, and you can be assured of a high-grade paper. They are able to handle business papers of any subject, length, deadline, and difficulty!
Statistics
We boast of having some of the most experienced statistics experts in the industry. Our statistics experts have diverse skills, expertise, and knowledge to handle any kind of assignment. They have access to all kinds of software to get your assignment done.
Law
Writing a law essay may prove to be an insurmountable obstacle, especially when you need to know the peculiarities of the legislative framework. Take advantage of our top-notch law specialists and get superb grades and 100% satisfaction.
What discipline/subjects do you deal in?
We have highlighted some of the most popular subjects we handle above. Those are just a tip of the iceberg. We deal in all academic disciplines since our writers are as diverse. They have been drawn from across all disciplines, and orders are assigned to those writers believed to be the best in the field. In a nutshell, there is no task we cannot handle; all you need to do is place your order with us. As long as your instructions are clear, just trust we shall deliver irrespective of the discipline.
Are your writers competent enough to handle my paper?
Our essay writers are graduates with bachelor's, masters, Ph.D., and doctorate degrees in various subjects. The minimum requirement to be an essay writer with our essay writing service is to have a college degree. All our academic writers have a minimum of two years of academic writing. We have a stringent recruitment process to ensure that we get only the most competent essay writers in the industry. We also ensure that the writers are handsomely compensated for their value. The majority of our writers are native English speakers. As such, the fluency of language and grammar is impeccable.
What if I don't like the paper?
There is a very low likelihood that you won't like the paper.
Reasons being:
When assigning your order, we match the paper's discipline with the writer's field/specialization. Since all our writers are graduates, we match the paper's subject with the field the writer studied. For instance, if it's a nursing paper, only a nursing graduate and writer will handle it. Furthermore, all our writers have academic writing experience and top-notch research skills.
We have a quality assurance that reviews the paper before it gets to you. As such, we ensure that you get a paper that meets the required standard and will most definitely make the grade.
In the event that you don't like your paper:
The writer will revise the paper up to your pleasing. You have unlimited revisions. You simply need to highlight what specifically you don't like about the paper, and the writer will make the amendments. The paper will be revised until you are satisfied. Revisions are free of charge
We will have a different writer write the paper from scratch.
Last resort, if the above does not work, we will refund your money.
Will the professor find out I didn't write the paper myself?
Not at all. All papers are written from scratch. There is no way your tutor or instructor will realize that you did not write the paper yourself. In fact, we recommend using our assignment help services for consistent results.
What if the paper is plagiarized?
We check all papers for plagiarism before we submit them. We use powerful plagiarism checking software such as SafeAssign, LopesWrite, and Turnitin. We also upload the plagiarism report so that you can review it. We understand that plagiarism is academic suicide. We would not take the risk of submitting plagiarized work and jeopardize your academic journey. Furthermore, we do not sell or use prewritten papers, and each paper is written from scratch.
When will I get my paper?
You determine when you get the paper by setting the deadline when placing the order. All papers are delivered within the deadline. We are well aware that we operate in a time-sensitive industry. As such, we have laid out strategies to ensure that the client receives the paper on time and they never miss the deadline. We understand that papers that are submitted late have some points deducted. We do not want you to miss any points due to late submission. We work on beating deadlines by huge margins in order to ensure that you have ample time to review the paper before you submit it.
Will anyone find out that I used your services?
We have a privacy and confidentiality policy that guides our work. We NEVER share any customer information with third parties. Noone will ever know that you used our assignment help services. It's only between you and us. We are bound by our policies to protect the customer's identity and information. All your information, such as your names, phone number, email, order information, and so on, are protected. We have robust security systems that ensure that your data is protected. Hacking our systems is close to impossible, and it has never happened.
How our Assignment  Help Service Works
You fill all the paper instructions in the order form. Make sure you include all the helpful materials so that our academic writers can deliver the perfect paper. It will also help to eliminate unnecessary revisions.
2.      Pay for the order
Proceed to pay for the paper so that it can be assigned to one of our expert academic writers. The paper subject is matched with the writer's area of specialization.
3.      Track the progress
You communicate with the writer and know about the progress of the paper. The client can ask the writer for drafts of the paper. The client can upload extra material and include additional instructions from the lecturer. Receive a paper.
4.      Download the paper
The paper is sent to your email and uploaded to your personal account. You also get a plagiarism report attached to your paper.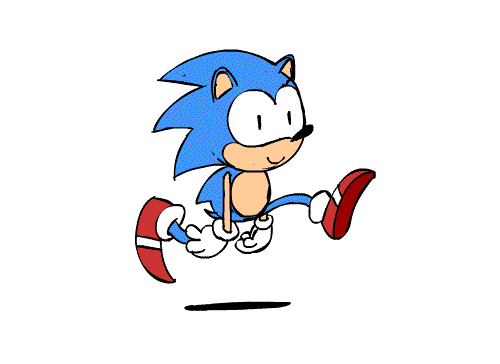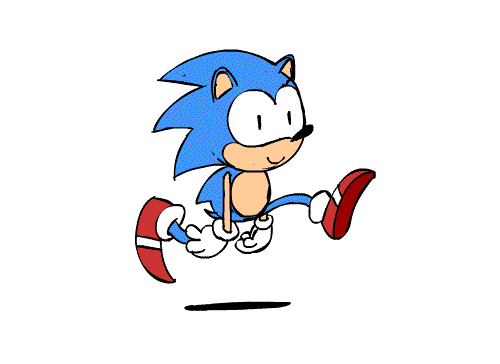 PLACE THIS ORDER OR A SIMILAR ORDER WITH US TODAY AND GET A PERFECT SCORE!!!
---