CBS Outdoor Displays Digital Ads Research Paper
External and Internal Environments
External & Internal Environments Business
CBS Outdoor Americas Inc. (NYSE: CBSO) leases ad space in the category known as Out-of-Home (OOH) advertising throughout the United States, Canada, and Latin America (Ross Sorkin, 2014). CBS Outdoor went public in April 2014 and separated from CBS ?Corporation (NYSE: CBS.A and CBS), the broadcaster and owner of Showtime, as the final step following its initial public offering (IPO) (Ross Sorkin, 2014). The shares of CBS Outdoor rose 18% since the IPO in March 2014 (Ross Sorkin, 2014). CBS Outdoor offers a range of outdoor advertising options that are designed to target somewhat different markets: Billboards, bus and railroad media, mobile billboards, specialty advertising signs, sports media, street furniture, and walls (Ross Sorkin, 2014). A specialty of CBS Outdoor is an extensive multi-media digital inventory in many of these markets, and highly sophisticated mobile interactive capabilities that extend to all of the Out-of-Home media offerings (Ross Sorkin, 2014). The market reach of CBS Outdoor is wide, with displays in all 25 of the largest U.S. markets and in 180 other national and regional markets, including locations that are heavily trafficked (Ross Sorkin, 2014). Think of the Bay Bridge in San Francisco, Sunset Boulevard in Los Angeles, and Grand Central Station and Times Square in New York City — CBS Outdoor media presence is strong in each of these locations (Ross Sorkin, 2014).
Influential General Environment Segments
The dimensions in the broader society that influence industries and the firms that are active in the industries are referred to as the general environmental segments. These segments include: Demographic economic, global, political / legal, sociocultural, and technological segments. The two segments of the general environment that are most likely to have the most substantive influence on CBS Outdoor America are the sociocultural segment and the technological segment.
The potential for the technological segment to influence the growth of CBS Outdoor America is readily apparent. Digital outdoor media is the most rapidly growing of the Out-of-Home ad categories, and CBS Outdoor offers digital outdoor media in full-motion and static formats. The current and future emphasis on digital media is a major factor in the CBS Outdoor business offerings and business plan. The sociocultural segment will also play a major role in the articulation of Out-of-Home advertising. All advertising formats are strongly linked to sociocultural changes, and must unequivocally represent contemporary thought and cultural trends.
The Most Relevant Forces of Competition
Porter's Five Forces of Competition encompasses the following: 1) Threat of new entrants; 2) bargaining power of suppliers; 3) bargaining power of buyers; 4) threat of substitute products; and 5) rivalry among competing firms. Of these five forces of competition, the two forces that are most likely to be significant for CBS Outdoor are: Rivalry among competing firms and threat of substitute products.
Rivalry among competing firms.
A number of external forces increase rivalry among competing firms. When numerous competitors exist — or when consumers are not differentiating competitors since they all appear to be on equal and balanced footing — industry rivalry tends to increase. When the industry evidences slower or declining growth, the strategic stakes become higher, and competition heats up. When exit barriers are high and function to prevent competitors from exiting the industry, or when high fixed costs or high storage costs bring about a sort of fiscal inertia, rivalry between competitors increases since all the companies must stay put. When switching costs are low and product or service innovations are high, consumers will shop for deals with competitors.
As discussed below, one way for CBS Outdoor to undercut rivalry among competitors is simply to conduct a series of strategic acquisitions. Also discussed below are strategies that could be used by CBS Outdoor to create advantageous comparisons with substitute products that make switching seem irrelevant or redundant.
CBS Outdoor has undergone some rapid changes in the last few years. In addition to the IPO in 2014, CBS Outdoor acquired Windor Outdoor, a move that gave CBS Outdoor more than 35 billboard structures with more than 70 display faces in the Chicago and surrounding metropolitan areas (Ross Sorkin, 2014). On July 21, 2014, CBS Outdoor agreed to acquire the outdoor advertising business of Van Wagner Communications for $690 million in cash (Ross Sorkin, 2014). The acquisition reflects a purchase of 1,100 large format billboard displays in 11 large U.S. markets, of which the total 2013 revenue was $206 million (Ross Sorkin, 2014).
There is considerable speculation that CBS Outdoor will continue on the mergers and acquisitions path. Indeed, in an interview with Dealbook in March 2014, chief executive of CBS Outdoor, Jeremy J. Male, said, "We will have a strong balance sheet, and we will have an interesting equity currency that we can use. I certainly imagine that, where there are businesses that add value to our strategy" (Ross Sorkin, 2014).
Threat of substitute products.
According to Dealbook of The New York Times, "outdoor advertising is a fairly fragmented market" (Ross Sorkin, 2014). The primary rivals of CBS Outdoor are Clear Channel Outdoor, JCDecaux, and Lamar Advertising (Ross Sorkin, 2014). Interestingly, Van Wagner reports that, following the acquisition of their outdoor advertising section by CBS Outdoor, it will focus on promotions in their blimp and aerial division ("CBS Outdoor press," 2014). This statement from Van Wagner is an important statement, but easily overlooked statement. Outdoor advertising continues to morph into new forms, keeping pace with technological innovations and trying to keep nose-to-nose with cultural trends.
The proliferation of ads for mobile digital device platforms exerts a strong pull on research and development in the outdoor advertising space. Indeed, outdoor advertising could one day come to mean only aerial and blimp forms of promotion, while multi-media mobile advertising, as a category, swallows outdoor digital advertising whole — thus paving the way for an entirely fresh form of threats of substitute products.
Strategy Regarding Competitor Rivalry and Threats of Substitute Products
The trend toward increased use of digital advertising is a catalyst for partnerships between advertisers and paid media buyers to take on new configurations and challenges. Consider the collaboration between CBS Outdoor and the partner billboards of Georgia's Mercer University. Overnight, 20 plus billboards across Georgia and Alabama converted digital billboards to a live-feed campaign that changed billboards to scoreboards during the game between the Mercer Bears and Duke ("CBS Outdoor press," 2014). A conversion of this scale would normally take 5 days to accomplish, but the overnight transformation became an overnight sensation through social media buzz ("CBS Outdoor press," 2014). Taking a lead in the digital advertising business in this way enabled CBS Outdoor to co-opt the mobile device and social media platforms. Replications of this type of effort could take the sting out of the threat of substitute products. This is especially true since it is the value that consumers place on differentiated industry products that makes them a substitute product threat. If CBS Outdoor can deflate the value of other digital platforms through continual innovation, and by making their multi-media digital advertising seamless with other platforms, the company can deter switching by current customers and attract new customers.
Although this is not blue ocean strategy as it is not niche-worthy, continuing to wrack up industry awards is one way to help keep the competition at bay — and to focus the rivalry of competitors. Industry awards are coveted property, particularly because the awards demonstrate that a company is engaged in cutting-edge innovation, a factor that is important for customer differentiation of their products or services. In February of 2012, for their work on New York's Penn Station Long Island Rail Road (LIRR) Digital Network, CBS Outdoor received the Silver Apex Award in the Transportation Category following nomination by Manufacturing Resources International (MRI) ("CBS Outdoor press," 2014). Given during the Digital Signage Expo of the DSE Apex and Content Awards Dinner in Log Vegas, the APEX awards represent recognition of "the execution of an exceptional digital signage technology installation" ("CBS Outdoor press," 2014). This is the second such award for CBS Outdoor; in 2013, CBS Outdoor was the recipient of a Gold Apex Award for its work on New York's Digital Urban Panel Network.
Strategic Moves to Address Threats and Opportunities
Most Serious Threat
The virtual rail marketing phenomenon that is exemplified by Peapod.com, the largest online grocer in the U.S., highlights the increasing dependence of commerce on the Internet ("Peapod," 2012). Peapod.com has launched over 100 virtual grocery stores at commuter rail stations in Boston, Connecticut, New York, New Jersey, Philadelphia, Washington, D.C. And Chicago ("Peapod," 2012). By downloading the free PeapodMobile app to their smartphones or iPads, scanning QR codes directly on the billboards, consumers can then scan product bar codes and begin shopping the virtual aisles ("Peapod," 2012). PeapodMobile app shoppers are able to access over 11,000 products, a number that quickly takes on significance when one considers the number of consumers who could conceivably use the virtual shopping experience during commute hours ("Peapod," 2012). Indeed, a recent Nielsen study found that 26% of the respondents across the globe who took the survey planned to make food and beverage purchases on mobile digital devices using the Internet in the next three to six months ("Peapod," 2012). In concert with the actual purchase behavior, 61% of the Nielsen survey respondents reported using the Internet to conduct research for grocery shopping ("Peapod," 2012).
The external threat implied by the rampant increases in Internet use for an ever-increasing array of purposes is a serious one for businesses like CBS Outdoor and other enterprises that rely on digital connectivity and broadband infrastructure. A contest is currently underway for privileged transmission of data on the Internet. Private companies are vying for competitive advantage that lets them offer faster and improved transmission of data, including the highly popular streaming, to their customers for a premium price.
It is safe to assume that few consumers will elect to have inferior access to the Internet and poorer usability online, which means that lines will continue to be drawn by enterprises and competition will continue to rev up. Businesses that provide servers to companies relying on the Internet will increasingly be at the forefront in this contest. The enterprises that control the servers will have to negotiate with energy companies that can — and most likely will — command increasingly higher prices to supply the energy to enable the servers that conduct the data transmissions that businesses and consumers demand.
Most Promising Opportunity
CBS Outdoor is just beginning to plumb one of its most promising opportunities: Elevate the overall creative product in order to enhance across the board perception of the medium. CBS Outdoor is approaching this opportunity by working with small and medium-size advertisers who typically do not have relationships with or access to professional designers or advertising agencies. Through a free service, advertisers can submit their current print advertisement or some other asset via the website for an expert review by CBS Outdoor Out-of-Home creative staff ("CBS Outdoor press," 2014).
This manner of creating street-worthy displays enables reworking of ads by CBS Outdoor expert creatives within 72 hours ("CBS Outdoor press," 2014). Local advertisers are helped to create more effective Out-of-Home advertisements and avoid the pitfall of the uninitiated: replicating traditional print ads in digital form — a practice that turns out to be very bad form, resulting in hard-to-read and cluttered displays ("CBS Outdoor press," 2014). CBS Outdoor is capitalizing on their capacity to create quickly perceived and understood content that has a memorable impact on viewers of the ads.
The subtext of this creative move is to engage the burgeoning corpus of small businesses in advertising early in the creative process. As the economy shifts in response to the aftershocks of the financial crisis that continue to be felt more than a half decade later, the paid media consumer base is shifting in concert. More small business and start-ups are being created and there is a definitive opportunity for CBS Outdoor to engage in these small — to-medium enterprises (SMEs) in advertising campaigns for consumers who are on the move in vehicles or on foot. Jodi Senese, CBS Outdoor chief marketing officer, points to a clear advantage of seizing this opportunity, "New advertisers are continually looking toward the medium, and we want to offer creative guidance at the earliest possible moment. The website provides an opportunity for that 'early conversation" ("CBS Outdoor press," 2014).
Strategy to Maximize Strengths and Minimize Weaknesses
A key strength of CBS Outdoor is its active engagement in a number of recycling and sustainability efforts. At present, most of their green activities are directed at post-consumer and post-manufacturing waste. CBS Outdoor is driving the change from use of PVC in the Out-of-Home advertising industry to PE (polyethylene). PVC materials that are replaced during the transition receive special handling to enable processing or repurposing. PE materials are recycled, and many vinyl products are re-made into other products or are repurposed. CBS Outdoor is also a proponent of public transit and clean air bus franchises. CBS Outdoor is partnering with public transit agencies to utilize the potential of these public services for advertising placement. Clearly, CBS is well positioned to pursue or make use of more advanced technology that results in ever-greener business operations. In addition to their eco-orientation, CBS is likely to develop or consume technology that moves them closer to sustainable practices.
The greatest weakness that CBS Outdoor must face, particularly as it continues to press full bore into the multi-media digital ads arena, is that of safety. A study of electronic billboards and traffic safety commissioned by the Federal Highway Administration and due to be completed and distributed in 2009, remains behind closed doors, unfinished, and the subject of contentious attention from environmentalists, safety experts, legislators, special interest lobbyists, and the digital advertising companies (FairWarning, 2012). As digital billboard companies aggressively place digital signs on U.S. highways and municipal byways, many argue that the eye-catching displays divert drivers' attention to a degree that is unsafe (FairWarning, 2012). Under the Freedom of Information Act, FairWarning has learned that the study was apparently botched, producing results that are such outliers that they don't pass the straight face test (FairWarning, 2012). FairWarning gained access to hundreds of pages of records and agency emails that clearly signal the "political and financial stakes, as well as industry efforts to influence public opinion" (FairWarning, 2012). Given that states can rule separately on the placement and use of digital billboards, CBS Outdoors would do well to address the issue strategically by working with the Federal Highway Administration to ensure an accurate and honest assessment of the safety of highway digital signage is conducted.
Resources, Capabilities, And Core Competencies
CBS Outdoor has developed a range of consumer resources that add substantively to the company's offerings. For instance, there is an outdoor advertising locator, and a performance tool that lets ad agencies and media buyers track the performance of their campaigns. CBS Outdoor advertising connects products and consumers. A core competency of CBS Outdoor is its ability to offer outdoor advertising campaigns to a client's consumers in a direct, effective, and powerful manner. A second core competency is that CBS Outdoor has been able to create offerings that make them the most diversified Out-of-Home media provider in the Americas. CBS Outdoor Americas Inc. shows a market cap (intraday) of $4.14 billion, a profit margin of 10.13%, and an EBITDA (ttm)6 of $377.20 million.
Value Chain Analysis
CBS Outdoor is able to reach millions of commuters on a daily basis. The potential impact that the company could have on consumer behavior and the environment is enormous. With that potential comes a level of responsibility that CBS Outdoor has not yet met, nor does it appear that altruistic endeavors are anywhere on the radar screen fro CBS Outdoor, particularly given its recent IPO. Referencing value chain in CBS Outdoor's business processes, the primary areas in which product excellence, operations excellence, and customer excellence can be executed appear to be in the functions of research and development and the design of products, services, or processes (Hansen & Birkinshaw, 2007).
References
Hitt, M.A., Ireland, R.D., & Hoskisson, R.E. (2013). Strategic management: Concept and cases: Competiveness and globalization (10th ed.). Mason, OH: South-Western Cengage Learning.
Levin, M. (2012, February). Was study of digital billboard safety botched? Fair Warning. NBC News. Retrieved http://investigations.nbcnews.com/_news/2012/02/14/10400036-was-study-of-digital-billboard-safety-botched
Ross Sorkin, A. (2014). CBS Outdoor in $690 million deal for advertising assets. Dealbook. The New York Times. Retreived http://dealbook.nytimes.com/2014/07/21/cbs-outdoor-in-690-million-deal-for-outdoor-advertising-assets/?emc=edit_dlbkpm_20140721&nl=business&nlid=54745473
Hansen, M.T. And Birkinshaw, J. (2007, June). The innovation value chain. The Harvard Business Review. Retreived http://hbr.org/2007/06/the-innovation-value-chain/ar/1
____. (2014). CBS Outdoor. Retreived http://www.cbsoutdoor.com
____. (2014, February). 2014 Apex awards announced at DSE. Digital Signage Connection. Retreived http://www.digitalsignageconnection.com/2014-apex-awards-announced-dse-213
____. (2012, October 1). Peapod PRNewswire. Retreived http://www.cbsoutdoor.com/newsroom/newsreleases/peapod.com-is-first-in-u.s.-to-launch-virtual-grocery-stores-.aspx
---
Are you busy and do not have time to handle your assignment? Are you scared that your paper will not make the grade? Do you have responsibilities that may hinder you from turning in your assignment on time? Are you tired and can barely handle your assignment? Are your grades inconsistent?
Whichever your reason is, it is valid! You can get professional academic help from our service at affordable rates. We have a team of professional academic writers who can handle all your assignments.
Plagiarism free papers
Timely delivery
Any deadline
Skilled, Experienced Native English Writers
Subject-relevant academic writer
Adherence to paper instructions
Ability to tackle bulk assignments
Reasonable prices
24/7 Customer Support
Get superb grades consistently
Online Academic Help With Different Subjects
Literature
Students barely have time to read. We got you! Have your literature essay or book review written without having the hassle of reading the book. You can get your literature paper custom-written for you by our literature specialists.
Finance
Do you struggle with finance? No need to torture yourself if finance is not your cup of tea. You can order your finance paper from our academic writing service and get 100% original work from competent finance experts.
Computer science
Computer science is a tough subject. Fortunately, our computer science experts are up to the match. No need to stress and have sleepless nights. Our academic writers will tackle all your computer science assignments and deliver them on time. Let us handle all your python, java, ruby, JavaScript, php , C+ assignments!
Psychology
While psychology may be an interesting subject, you may lack sufficient time to handle your assignments. Don't despair; by using our academic writing service, you can be assured of perfect grades. Moreover, your grades will be consistent.
Engineering
Engineering is quite a demanding subject. Students face a lot of pressure and barely have enough time to do what they love to do. Our academic writing service got you covered! Our engineering specialists follow the paper instructions and ensure timely delivery of the paper.
Nursing
In the nursing course, you may have difficulties with literature reviews, annotated bibliographies, critical essays, and other assignments. Our nursing assignment writers will offer you professional nursing paper help at low prices.
Sociology
Truth be told, sociology papers can be quite exhausting. Our academic writing service relieves you of fatigue, pressure, and stress. You can relax and have peace of mind as our academic writers handle your sociology assignment.
Business
We take pride in having some of the best business writers in the industry. Our business writers have a lot of experience in the field. They are reliable, and you can be assured of a high-grade paper. They are able to handle business papers of any subject, length, deadline, and difficulty!
Statistics
We boast of having some of the most experienced statistics experts in the industry. Our statistics experts have diverse skills, expertise, and knowledge to handle any kind of assignment. They have access to all kinds of software to get your assignment done.
Law
Writing a law essay may prove to be an insurmountable obstacle, especially when you need to know the peculiarities of the legislative framework. Take advantage of our top-notch law specialists and get superb grades and 100% satisfaction.
What discipline/subjects do you deal in?
We have highlighted some of the most popular subjects we handle above. Those are just a tip of the iceberg. We deal in all academic disciplines since our writers are as diverse. They have been drawn from across all disciplines, and orders are assigned to those writers believed to be the best in the field. In a nutshell, there is no task we cannot handle; all you need to do is place your order with us. As long as your instructions are clear, just trust we shall deliver irrespective of the discipline.
Are your writers competent enough to handle my paper?
Our essay writers are graduates with bachelor's, masters, Ph.D., and doctorate degrees in various subjects. The minimum requirement to be an essay writer with our essay writing service is to have a college degree. All our academic writers have a minimum of two years of academic writing. We have a stringent recruitment process to ensure that we get only the most competent essay writers in the industry. We also ensure that the writers are handsomely compensated for their value. The majority of our writers are native English speakers. As such, the fluency of language and grammar is impeccable.
What if I don't like the paper?
There is a very low likelihood that you won't like the paper.
Reasons being:
When assigning your order, we match the paper's discipline with the writer's field/specialization. Since all our writers are graduates, we match the paper's subject with the field the writer studied. For instance, if it's a nursing paper, only a nursing graduate and writer will handle it. Furthermore, all our writers have academic writing experience and top-notch research skills.
We have a quality assurance that reviews the paper before it gets to you. As such, we ensure that you get a paper that meets the required standard and will most definitely make the grade.
In the event that you don't like your paper:
The writer will revise the paper up to your pleasing. You have unlimited revisions. You simply need to highlight what specifically you don't like about the paper, and the writer will make the amendments. The paper will be revised until you are satisfied. Revisions are free of charge
We will have a different writer write the paper from scratch.
Last resort, if the above does not work, we will refund your money.
Will the professor find out I didn't write the paper myself?
Not at all. All papers are written from scratch. There is no way your tutor or instructor will realize that you did not write the paper yourself. In fact, we recommend using our assignment help services for consistent results.
What if the paper is plagiarized?
We check all papers for plagiarism before we submit them. We use powerful plagiarism checking software such as SafeAssign, LopesWrite, and Turnitin. We also upload the plagiarism report so that you can review it. We understand that plagiarism is academic suicide. We would not take the risk of submitting plagiarized work and jeopardize your academic journey. Furthermore, we do not sell or use prewritten papers, and each paper is written from scratch.
When will I get my paper?
You determine when you get the paper by setting the deadline when placing the order. All papers are delivered within the deadline. We are well aware that we operate in a time-sensitive industry. As such, we have laid out strategies to ensure that the client receives the paper on time and they never miss the deadline. We understand that papers that are submitted late have some points deducted. We do not want you to miss any points due to late submission. We work on beating deadlines by huge margins in order to ensure that you have ample time to review the paper before you submit it.
Will anyone find out that I used your services?
We have a privacy and confidentiality policy that guides our work. We NEVER share any customer information with third parties. Noone will ever know that you used our assignment help services. It's only between you and us. We are bound by our policies to protect the customer's identity and information. All your information, such as your names, phone number, email, order information, and so on, are protected. We have robust security systems that ensure that your data is protected. Hacking our systems is close to impossible, and it has never happened.
How our Assignment  Help Service Works
You fill all the paper instructions in the order form. Make sure you include all the helpful materials so that our academic writers can deliver the perfect paper. It will also help to eliminate unnecessary revisions.
2.      Pay for the order
Proceed to pay for the paper so that it can be assigned to one of our expert academic writers. The paper subject is matched with the writer's area of specialization.
3.      Track the progress
You communicate with the writer and know about the progress of the paper. The client can ask the writer for drafts of the paper. The client can upload extra material and include additional instructions from the lecturer. Receive a paper.
4.      Download the paper
The paper is sent to your email and uploaded to your personal account. You also get a plagiarism report attached to your paper.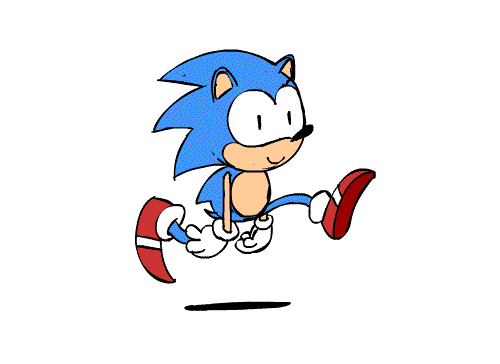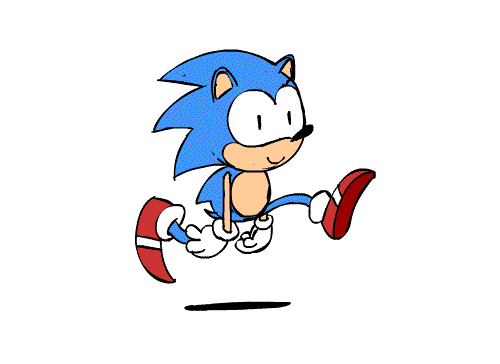 PLACE THIS ORDER OR A SIMILAR ORDER WITH US TODAY AND GET A PERFECT SCORE!!!
---