Business Development for Apollo Hospitals
Apollo Hospitals
India's Apollo Hospitals Group
India Overview
Company Overview
Porter's Five Forces
Threat of New Entrants
Supplier Power
Buyer Power
Threat of Substitutes
Competitive Rivalry
Strengths
Weaknesses
Opportunities
Threats
Strategic Alternative Identification & Fit Assessment
Competitive Position, Capabilities, and Deficiencies
Strategic Choice & Strategy Formation
Finance
Income
The Apollo group has an extraordinary success record and has proven that healthcare in India can compete with many first world organizations with third world resources. The company faces a number of challenges in the domestic market and must continue to leverage its success. The organization has a unique source of human capital that can offer many competitive advantages on an international level with regard to technology and education. This analysis will provide a background on India and the Apollo group as well as many perspectives on their opportunities and challenges.
India Overview
India is a diverse nation that is divided into twenty five states and seven territories (Maps of India, 2011). Among these various territories, there are sixteen major languages spoken while estimates of regional languages and local dialects exceed a thousand (Gomes, 2011). The assortment of languages spoken produces an obstacle for India to become more unified as a country and the government has taken steps towards language standardization. Often children in schools learn Hindi as a second language, with English becoming common place for use in primary and higher education which helps to build a level of standardization and an international competitive advantage.
Education has developed as one of strategies of advancing an economy and India has had rapid increases in schools and enrollment in these schools. While there is some struggle to provide educational infrastructure to meet the demands of the exponentially expanding population, however India has focused on education to drive growth and improve human capital. For example, it is estimated that India trains over four hundred thousand engineers a year while the U.S., for comparison, only trains about sixty thousand (Digital Learning, 2008). This strategy has led to a technologically competent segment and driven a large growth rate in market segments such as information technology.
Figure 1 – India Education Growth (Digital Learning, 2008)
India's economy is growing very rapidly and the gross domestic product (GDP) has steadily increased since 1997 by a rate of almost six percent per year (Trading Economics, 2014). India also possesses the second largest workforce in the world only behind China. However, China's total workforce and total population still have a commanding advantage by the numbers. Furthermore, these two countries are often placed in the same categories of economic growth even though the two countries have developed on very different trajectories and used substantially different strategies (Riley, 2008).
Figure 2 – India Growth (Trading Economics, 2014)
Company Overview
Dr. Prathap C. Reddy, Apollo's Executive Chairman stated "The first part of the game is over. I have shown the world that we can provide first-class health care in India." The Apollo group and the Indian Healthcare system in general have proven that they can be a competitive force in the global market. With a total staff of over ten thousand the organization has claimed world class results. Some of the stats include figures such as:
50,000 heart operations with a success rate of 98.5%
Cardiac surgeries using the beating heart technique with a 99.5% success rate
138 bone marrow transplants with a 87% success rate
6,000 kidney transplants with a 95% success rate
The company began operations over twenty five years ago with the dream of helping India become a premier healthcare provider. The first hospital was in Chennai and had one hundred and fifty beds. Now the organization spans over eight thousand beds across forty-six hospitals and has helped over ten million lives. The company has been innovative in many ways to achieve such an impressive growth trajectory. The company now represents an integrated healthcare provider that has expanded vertically as well as horizontally and focuses on patient centered care.
Figure 3 – Patient Centered Model (Apollo Hospitals, 2014)
Mission
Apollo Hospitals' Mission is "to bring healthcare of international standards within the reach of every individual. We are committed to the achievement and maintenance of excellence education, research, and healthcare for the benefit of humanity." (Apollo Hospitals, 2014)
Porter's Five Forces
There are many challenges for modern day healthcare organizations to meet the demands of the growing consumer base. Almost all healthcare organizations are to deliver broad access to health services while improving quality of care and controlling costs and greater competition has often been proposed as a solution that elegantly addresses each element of that challenge (Dash & Meredith, 2010). The level of competition in the market must be balanced with the healthcare needs of the population to promote access to high-quality; efficient care and strategies that are most effective in achieving this balance are open to debate. For example, too much competition for example can lead to duplication of services that create inefficiencies in the system as a whole on a macro level while too few services will not be able to meet the demand of health consumers.
On a micro level however understanding the competition is a vital part of creating a strategic strategy. Prof. Michael Porter's Five Forces Analysis of industry attractiveness is now being applied to healthcare and includes three forces from "horizontal" competition: the threat of substitute products or services, the threat of established rivals, and the threat of new entrants, as well as two forces from "vertical" competition: the bargaining power of suppliers and the bargaining power of customers (Meyers, 2014). When these forces are intense, it is argued that there is generally less room for profitability and the structure of the industry can drive profitability.
Porter stresses that the future will belong to those who create value and lays out his principles of value-based competition (Meyers, 2014):
The focus should be on value for patients, not just lowering costs. Competition must be based on results.
Competition should center on medical conditions over the full cycle of care.
High-quality care should be less costly.
Value must be driven by provider experience, scale and learning at the medical condition level.
Competition should be regional and national, not just local.
Information to support value-based competition must be widely available. Innovations that increase value must be strongly rewarded.
Threat of New Entrants
Hospitals face significant barriers to entering the market because they are heavily regulated and require a substantial amount of infrastructure. If there is already a hospital serving a local market it generally has a bit of monopoly power and it can be extremely difficult for another hospital to establish itself in that market through regulations or by creating market demand. This makes expansion through acquisition a popular growth model by many firms in this industry as they can quickly establish themselves in a market.
Supplier Power
The supply chains in healthcare are complex and dynamic and it can be difficult to make broad generalizations about the amount of supplier power that firm's may have in the hospital's downstream. Drug companies, insurance companies, and medical technology providers can have a considerable amount of power in negotiations with any hospital especially for proprietary-based products. However, the hospital will typically have various supply chain options that can balance negotiating power to some extent but this often must be considered on a case by case basis.
Buyer Power
The buyer's power in the healthcare market can be considered from many different perspectives. Often an individual will purchase healthcare on their own or they can purchase services collectively through insurance companies or sometimes government assistance. Individuals typically have few choices; especially in emergency situations and will have to visit the provider closest to them. Collective agencies have considerably more power but still are limited in providing options for the members that they represent.
Threat of Substitutes
Hospitals by in large have very few substitutes for providing care with a few exceptions. When someone is injured they typically do not have time to consider their options when seeking care. In some non-emergency procedures there is some ability to shop for substitutes such as a hospital in another region or country. However, for the most part, the treat of substitutes is low.
Competitive Rivalry
Competition in the healthcare industry generally is low on the local level because there is a low level of substitutes. However, healthcare providers can compete on various metrics and stronger firms sometimes have the opportunity to acquire other hospital locations. Furthermore, more competitive organizations can also attract the best resources such as healthcare workers. Therefore, although there is typically not much competition in a regional area, there are other levels in which hospitals can compete.
SWOT
Strengths
Broad product and service mix
High technological levels
Market Penetration
Quality Service and Brand Image
Weaknesses
Pharmacy growth issues
Low salaries for staff, international competition
Opportunities
Huge market potential
Growth in medical tourism niche
Develop high tech equipment manufacturing
Threats
Costs of medical equipment (overhead)
International competition
Healthcare staff immigration for high-wages
Strategic Alternative Identification & Fit Assessment
Healthcare has been slow to adopt certain administrative technologies in general. There have been some initiatives to encouraging electronic medical record adoption, forced some of the major players such as Amazon's Web Services (AWS) to make technology that other tech entrepreneurs depend on heavily, finally available to those working in healthcare (Pozin, 2013). "You also have the rise of Accountable Care Organizations," said Barry, "where a doctor's compensation model is shifting away from fee-for-service to pay-for-performance" and this will ultimately lead to doctors collecting more data about their patients and spawn innovation (Pozin, 2013). It is reasonable to suspect that the technological aspect to healthcare will undergo major transitions in the short-term; especially with the healthcare industry beginning to become more globalized. India is well positioned to become a world leader in providing state of the art healthcare industry services with its highly educated and technological develop human capital resources. Apollo and India in general, could become a world leader in streamlining healthcare operations. The pressures of the large Indian population will also force the company to innovate and streamline operations to serve this large market domestically.
The threats facing Apollo can come from many different sources. Their access to comparatively inexpensive labor can both be an asset as well as a liability. In many first world countries the salaries for healthcare staff is relatively higher than in India and there could be an exodus of much of the workforce. India trains more physicians than almost any other country, provides the largest number of emigrant physicians, and has the largest private health-care system; about 11% of physicians practicing in the United Kingdom and 5% of those practicing in the United States of America were trained in India (Loh, Ugarte-Gil, & Darko, 2012). There are also threats from a reform of the public sector system that could increase competition or increase the regulatory environment. There are also threats that can come from foreign players that may wish to enter the healthcare market.
Competitive Position, Capabilities, and Deficiencies
In India, government health care services are organised into several levels. Primary health care is provided through a network of 146,036 health subcentres, 23,458 primary health centres (PHCs), and 4,276 community health centres (CHCs) (Chatterjee, Levin, & Laxminarayan, 2013). The government system has been known to have many inefficiencies and cost variations and by contrast the private systems are more competitive in terms of quality. The advantages of a private system in this environment are clear. India lags behind many of its peer countries in the expenditures on healthcare on the basis of GDP.
Figure 4 – Per Capita GDP Comparison (McKinnsey and Company, 2012)
Private physicians in India are categorized as rural medical providers, non-profit physicians or for-profit physicians; rural medical providers are generally unqualified medical practitioners; non-profit private physicians, who work for nongovernmental organizations or faith-based organizations, provide only 1.32% of the private consultations in India and most private physicians in India work in the for-profit sector (Loh, Ugarte-Gil, & Darko, 2012). The growth of the private sector healthcare industry is largely seen as a failure of the government to keep pace with the growth of the industry and India has begun offering insurance programs so citizens can access the private system as a consequence of this development.
Apollo has many capabilities that it can offer the Indian and international population through its service lineup which includes:
Apollo Munich Health Insurance, joint venture with Munich Health
Apollo Health Street Limited, BPO and IT services company
Apollo Pharmacy, largest retail pharmacy chain in India
Apollo Health and Lifestyle Limited, lifestyle clinic service
Apollo Telemedicine Enterprises Limited, telemedicine service provider
Equipment World, medical equipment advisory
Family Health Plan Limited, health insurance and third party administrator
Keimed, pharmaceutical procurement and supply chain management company
MedVarsity Online Limited, developed over 1500 hours of medical content along with NIIT
Apollo Medskills Limited
Despite the wide array of services offered, these service are only available to a fraction of the population. There are very few hospital beds per captia in India, there is a lack of skilled human resources (relative to the population), and there is also a rise in infections and non-communicable disease (Apollo Hospitals, 2013). These issues face all private firms in India and one of the challenges will be to grow to meet the increasing demands in a sustainable manner that can ensure quality of service is preserved. If companies try to expand too fast to meet the demand then they could become overextend and the quality could be reduced. However, if the companies do not grow quickly enough then someone could enter the market in to capture market share. Therefore a sustainable growth path is a necessity.
Strategic Choice & Strategy Formation
There are many options for Apollo to attempt to continue to grow both horizontally and vertically. The country is aggressively seeking to increase the capacity of the industry and serve the needs of the increasing demand. There are obstacles to overcome in this system however such as the payment structure for services. Although India has a quickly growing middle class, many of these individuals opt to pay for medical services out of pocket which puts pressure on insurance companies to provide affordable solutions (Kohli, 2014).
Apollo needs to implement a technology driven solution to create efficiencies in service that are scalable. The organization needs to automate as many processes as possible through information and systems management. The organization should also leverage India's unique strengths to foster development in the biomedical industries to lower the cost of equipment used in the hospitals. The healthcare industry could serve as an international niche for India similar to their work in other high tech industries.
The Stanford Biodesign Program began in 2001 with a mission of helping to train leaders in biomedical technology innovation and several projects that have spawn from this venture have received regulatory approval and so far more than 150,000 patients have been treated by technologies invented by graduates of the program (Brinton, et al., 2013). Examples such as this could be spearheaded in India to create medical equipment that is competitive in international markets. Biomedical Engineering (BME) is the fastest growing engineering discipline with a projected employment growth of 72% by 2018; innovative technologies are being developed and medical advances are occurring at a rapid rate while global problems are increasing in complexity (Barabino, 2013).
Electronic Medical Record (EMR) keeping can definitely add efficiency into the modern healthcare system. Ashish Jha, an associate professor of health policy and management at Harvard School of Public Health, estimates that it could cost anywhere from $20 million to $200 million per hospital over several years to put these systems in place in the U.S.; it would cost one doctor's office about $50,000 (Mann, N.d.). However, with India's focus on technology and education, this could serve as a competitive advantage relative to other first world countries by reducing costs and improving efficiency standards.
Finance Questions
The cost comparison between India's healthcare system and systems found in countries such as the United States are starkly different. India can complete a procedure with similar outcomes for about a fifth of the price. However, this is only relevent in the international arena. For the domestic population, Indian firms must maintain low costs and efficiencies to be able to provide services for what the consumers can afford. Thus it must juggle its capabilities with the market demand.
Figure 5 – Cost Differences between the United States and India for Cardiac Surgery (U.S.$)
USA
India
Price
26,000
6,000
Margin
6,000
Important cost blocks
Surgeon's fee
4,000
Drugs and consumables
2,000
Staff & Equipment
6,000
2000
Room
2,500
The Apollo organization should set their targets on a twenty percent profit margin and work to lower costs and improve efficiencies. The reduction in costs will also work to drive up the return on investment as well as the potential market size because more consumers will be able to afford their services. The organization should also work with the government as much as possible to design a system that can meet the needs of the entire domestic population. The government could possibly provide greater subsidies for the organizations growth especially if variable costs were reduced.
Key Indicators
Operating profit margin %
20.24
20.24
21.44
23.93
25.63
Net profit margin %
7.43
6.13
6.56
9.51
9.98
Return on investment %
19.78
17.26
15.00
16.02
18.33
Return on net worth %
16.18
12.51
10.23
11.88
13.52
Debt/Equity Ratio
0.65
0.79
0.77
0.50
0.45
Income
Growth
Income
9.08%
65,001,322.98
9.08%
70,903,443.11
9.08%
77,344,208.04
9.08%
84,367,062.13
9.08%
92,030,842.49
9.08%
100,387,242.98
9.08%
109,506,273.11
9.08%
119,449,442.71
9.08%
130,300,055.14
9.08%
142,131,300.14
Recommendations
India is a diverse nation that is divided into twenty five states and seven territories and among these various territories, there are sixteen major languages spoken while estimates of regional languages and local dialects exceed a thousand which can make India a tough market to operate in. However, India's dedication to education in healthcare and engineering provide it many opportunities including the international bioengineering market which was identified to be one of the fastest growing segments of the industry.
India's unique human capital advantages also can create different competitive advantages in other areas such as electronic medical records and IT efficiencies. It will be necessary for Apollo to leverage its technological capabilities to create efficiencies and keep healthcare costs down. If the organization is able to operate at a twenty percent gross margin, then it could increase its return on investment by creating operational efficiencies in a model that is affordable and scalable. The Apollo group should also partner with the government to increase its capacity to serve the domestic population through subsidies or other incentives. Furthermore, the Apollo group should also look at opportunities that could make it more competitive in the international arena such as increasing telecommuting, medical tourism, and as a high tech equipment manufacture.
Works Cited
Apollo Hospitals. (2013, April 1). Interviews. Retrieved from Apollo Hospitals: https://www.apollohospitals.com/interviews-detail.php?newsid=11
Apollo Hospitals. (2014). Priceless. Corporate Review and Business Update.
Barabino, G. (2013). A Bright Future for Biomedical Engineering. Annuals of Biomedical Engineering, 221-222.
Brinton, T., Kurihara, C., Camarillo, D., Pietzsch, J., Gorodsk, J., Zenos, S., . . . Yock, P. (2013). Outcomes from a Postgraduate Biomedical Technology Innovation. Annals of Biomedical Engineering, 1803-1810.
Chatterjee, S., Levin, C., & Laxminarayan, R. (2013). Unit Cost of Medical Services at Different Hospitals in India. PLOS One, 1-10.
Dash, P., & Meredith, D. (2010, November). When and how provider competition can improve health care delivery. Retrieved from McKinsey: http://www.mckinsey.com/insights/health_systems_and_services/when_and_how_provider_competition_can_improve_health_care_delivery
Digital Learning. (2008, June 1). Harnessing Growth: An Overview of India's Higher Education. Retrieved from Digital Learning: http://www.digitallearning.in/articles/article-details.asp?articleid=1957&typ=COVER%20STORY
Gomes, I. (2011, June 1). The India Imperative. Retrieved from KPMG: http://www.kpmg.com/UK/en/IssuesAndInsights/ArticlesPublications/Documents/PDF/Market%20Sector/High%20Growth%20Markets/india-imperative-summer-2011.pdf
Kohli, P. (2014, January 16). Driving Growth and Productivity in India's Hospitals. Retrieved from Gallup: http://www.gallup.com/businessjournal/166730/driving-growth-productivity-india-hospitals.aspx
Loh, L., Ugarte-Gil, C., & Darko, K. (2012, July 26). Private sector contributions and their effect on physician emigration in the developing world. Retrieved from World Health Organization: http://www.who.int/bulletin/volumes/91/3/12-110791/en/
Mann,, . D. (N.d.). Technology Plays Key Role in Health Care Reform. Retrieved from WebMD: http://www.webmd.com/health-insurance/technology-plays-key-role-in-health-care-reform
Maps of India. (2011, January 25). Indian Republic. Retrieved from Maps of India: http://www.mapsofindia.com/events/republic-day/indian-republic.html
McKinnsey and Company. (2012). India Healthcare: Inspiring possibilities, challenging journey.
Meyers, A. (2014, January 9). Healthcare: A competitive analysis. Retrieved from Medical Practice Insider: http://www.medicalpracticeinsider.com/blog/competitive-analysis
Pozin, I. (2013, October 17). Industry to Watch in 2014: Healthcare Tech. Retrieved from Forbes: http://www.forbes.com/sites/ilyapozin/2013/10/17/industry-to-watch-in-2014-healthcare-tech/
Riley, G. (2008, January 26). Wolf on a Waking Giant. Retrieved from Tutor Economics: http://tutor2u.net/blog/index.php/economics/C47/
Trading Economics. (2014). India GDP Annual Growth Rate. Retrieved from Trading Economics: http://www.tradingeconomics.com/india/gdp-growth-annual
---
Are you busy and do not have time to handle your assignment? Are you scared that your paper will not make the grade? Do you have responsibilities that may hinder you from turning in your assignment on time? Are you tired and can barely handle your assignment? Are your grades inconsistent?
Whichever your reason is, it is valid! You can get professional academic help from our service at affordable rates. We have a team of professional academic writers who can handle all your assignments.
Plagiarism free papers
Timely delivery
Any deadline
Skilled, Experienced Native English Writers
Subject-relevant academic writer
Adherence to paper instructions
Ability to tackle bulk assignments
Reasonable prices
24/7 Customer Support
Get superb grades consistently
Online Academic Help With Different Subjects
Literature
Students barely have time to read. We got you! Have your literature essay or book review written without having the hassle of reading the book. You can get your literature paper custom-written for you by our literature specialists.
Finance
Do you struggle with finance? No need to torture yourself if finance is not your cup of tea. You can order your finance paper from our academic writing service and get 100% original work from competent finance experts.
Computer science
Computer science is a tough subject. Fortunately, our computer science experts are up to the match. No need to stress and have sleepless nights. Our academic writers will tackle all your computer science assignments and deliver them on time. Let us handle all your python, java, ruby, JavaScript, php , C+ assignments!
Psychology
While psychology may be an interesting subject, you may lack sufficient time to handle your assignments. Don't despair; by using our academic writing service, you can be assured of perfect grades. Moreover, your grades will be consistent.
Engineering
Engineering is quite a demanding subject. Students face a lot of pressure and barely have enough time to do what they love to do. Our academic writing service got you covered! Our engineering specialists follow the paper instructions and ensure timely delivery of the paper.
Nursing
In the nursing course, you may have difficulties with literature reviews, annotated bibliographies, critical essays, and other assignments. Our nursing assignment writers will offer you professional nursing paper help at low prices.
Sociology
Truth be told, sociology papers can be quite exhausting. Our academic writing service relieves you of fatigue, pressure, and stress. You can relax and have peace of mind as our academic writers handle your sociology assignment.
Business
We take pride in having some of the best business writers in the industry. Our business writers have a lot of experience in the field. They are reliable, and you can be assured of a high-grade paper. They are able to handle business papers of any subject, length, deadline, and difficulty!
Statistics
We boast of having some of the most experienced statistics experts in the industry. Our statistics experts have diverse skills, expertise, and knowledge to handle any kind of assignment. They have access to all kinds of software to get your assignment done.
Law
Writing a law essay may prove to be an insurmountable obstacle, especially when you need to know the peculiarities of the legislative framework. Take advantage of our top-notch law specialists and get superb grades and 100% satisfaction.
What discipline/subjects do you deal in?
We have highlighted some of the most popular subjects we handle above. Those are just a tip of the iceberg. We deal in all academic disciplines since our writers are as diverse. They have been drawn from across all disciplines, and orders are assigned to those writers believed to be the best in the field. In a nutshell, there is no task we cannot handle; all you need to do is place your order with us. As long as your instructions are clear, just trust we shall deliver irrespective of the discipline.
Are your writers competent enough to handle my paper?
Our essay writers are graduates with bachelor's, masters, Ph.D., and doctorate degrees in various subjects. The minimum requirement to be an essay writer with our essay writing service is to have a college degree. All our academic writers have a minimum of two years of academic writing. We have a stringent recruitment process to ensure that we get only the most competent essay writers in the industry. We also ensure that the writers are handsomely compensated for their value. The majority of our writers are native English speakers. As such, the fluency of language and grammar is impeccable.
What if I don't like the paper?
There is a very low likelihood that you won't like the paper.
Reasons being:
When assigning your order, we match the paper's discipline with the writer's field/specialization. Since all our writers are graduates, we match the paper's subject with the field the writer studied. For instance, if it's a nursing paper, only a nursing graduate and writer will handle it. Furthermore, all our writers have academic writing experience and top-notch research skills.
We have a quality assurance that reviews the paper before it gets to you. As such, we ensure that you get a paper that meets the required standard and will most definitely make the grade.
In the event that you don't like your paper:
The writer will revise the paper up to your pleasing. You have unlimited revisions. You simply need to highlight what specifically you don't like about the paper, and the writer will make the amendments. The paper will be revised until you are satisfied. Revisions are free of charge
We will have a different writer write the paper from scratch.
Last resort, if the above does not work, we will refund your money.
Will the professor find out I didn't write the paper myself?
Not at all. All papers are written from scratch. There is no way your tutor or instructor will realize that you did not write the paper yourself. In fact, we recommend using our assignment help services for consistent results.
What if the paper is plagiarized?
We check all papers for plagiarism before we submit them. We use powerful plagiarism checking software such as SafeAssign, LopesWrite, and Turnitin. We also upload the plagiarism report so that you can review it. We understand that plagiarism is academic suicide. We would not take the risk of submitting plagiarized work and jeopardize your academic journey. Furthermore, we do not sell or use prewritten papers, and each paper is written from scratch.
When will I get my paper?
You determine when you get the paper by setting the deadline when placing the order. All papers are delivered within the deadline. We are well aware that we operate in a time-sensitive industry. As such, we have laid out strategies to ensure that the client receives the paper on time and they never miss the deadline. We understand that papers that are submitted late have some points deducted. We do not want you to miss any points due to late submission. We work on beating deadlines by huge margins in order to ensure that you have ample time to review the paper before you submit it.
Will anyone find out that I used your services?
We have a privacy and confidentiality policy that guides our work. We NEVER share any customer information with third parties. Noone will ever know that you used our assignment help services. It's only between you and us. We are bound by our policies to protect the customer's identity and information. All your information, such as your names, phone number, email, order information, and so on, are protected. We have robust security systems that ensure that your data is protected. Hacking our systems is close to impossible, and it has never happened.
How our Assignment  Help Service Works
You fill all the paper instructions in the order form. Make sure you include all the helpful materials so that our academic writers can deliver the perfect paper. It will also help to eliminate unnecessary revisions.
2.      Pay for the order
Proceed to pay for the paper so that it can be assigned to one of our expert academic writers. The paper subject is matched with the writer's area of specialization.
3.      Track the progress
You communicate with the writer and know about the progress of the paper. The client can ask the writer for drafts of the paper. The client can upload extra material and include additional instructions from the lecturer. Receive a paper.
4.      Download the paper
The paper is sent to your email and uploaded to your personal account. You also get a plagiarism report attached to your paper.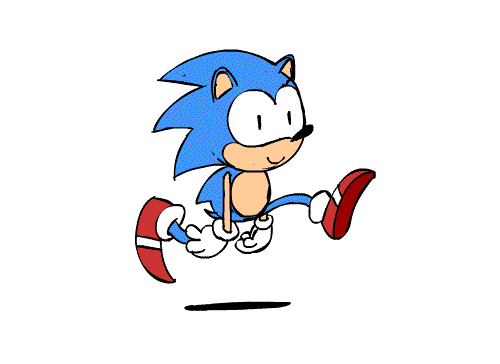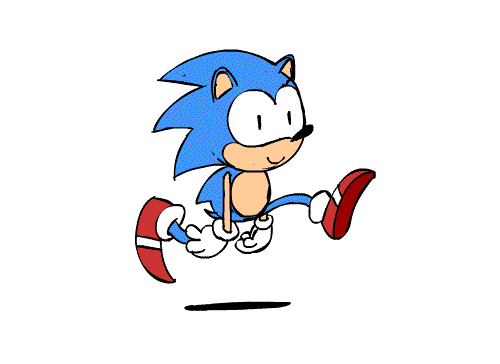 PLACE THIS ORDER OR A SIMILAR ORDER WITH US TODAY AND GET A PERFECT SCORE!!!
---